Agriculture
Commodities
Farmers call for more support from government to ramp up production capacity in the N200bn market value of plantain
November 26, 2019601 views0 comments
Kenneth Afor
Mba Francis Ikechukwu, chairman of the Plantain City Multi-purpose Cooperative Society has called on the government to provide more support to farmers in the country in order to reduce the huge financial burden they are currently facing due to the massive capital investment needed to produce the amount of food needed in the country.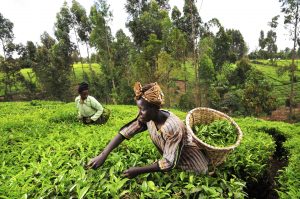 Ikechukwu, in an interview with business a.m. revealed that Nigeria is ranked fourth in Africa and fifth in the world in the production of plantain and banana and that farmers currently produce about 3.1 million tonnes of the starchy fruit annually with a market value of about N200 billion.
He added that one of the many challenges facing farmers is that the farming requires heavy feeder and huge consumption of manure for it to fully produce the desired harvest and with this; it has put a lot of financial burdens on them.
He said, "Plantain is all about water, nobody can do this farming without irrigation and irrigation is very expensive. Labour, when you have the money to start farming, getting people to work on the farm is difficult."
He noted that out of the multi-billion dollars that the product commands in international trade Nigeria is yet to tap into the wealth of opportunities due to lack of support.
"Apart from local consumption in various countries, plantain and banana command $44 billion in international trade, Nigeria has not produced enough for its consumption not to talk of export," Ikechukwu noted.
He, therefore, urged the government to step up effort from the usual researches but to implement the funding support stated in the 2018 food security plan.
According to him, if the government takes necessary steps, it could fetch the country trillions of naira through the plantain and banana value chain.
"On paper, plantain and banana funding and support are on the 2018 food and security plan, but, that is where it ended. If the government can truly support the farming the country can earn trillions of naira from the various food chain such as the production of wine, alcohol, baby food, papers, clothes, dyes for the textile industry, ceiling boards, tiles, doors etc," said Ikechukwu.
He concluded with a suggestion that the surest way for farmers to make more sales and ramp up profit the elimination of middlemen will encourage more prospective farmers to go into the farming business to drive processing of the various food chains and promote export.