Finance
Frontpage
FBNHoldings back in green with 13.1% uptick in Q2 earnings to N154.8bn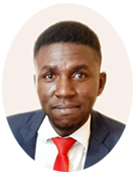 A graduate of Economics and Statistics from the University of Benin. An experienced researcher and business writer in the print and digital media industry, having worked as a Research Analyst at Nairametrics, Voidant Broadcasting Ltd, Entrepreneurs.ng, and currently a Market and Finance Writer at Business a.m. For stories, press releases, exclusive events, call +2347052803696 or send a mail to abuedec@gmail.com.
August 3, 2021684 views0 comments
PBT=N26.3bn; PAT=N22.5bn down 5.5%

EPS down N0.05 to N0.62
FBN Holdings, the parent company of First Bank of Nigeria Limited, has made a strong bounce back in its financial performance for the second quarter, from a coronavirus pandemic, which crippled activities in 2020.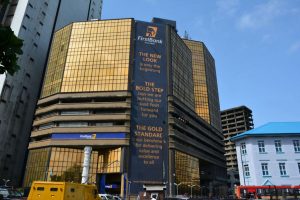 The Tier-1 financial holding company filed its second quarter 2021 results in which it reported a 13.1 percent year on year surge in gross earnings to N154.8 billion compared to N136.9 billion in the same quarter last year. It also reported a 13.4 percent growth in gross earnings on a quarter on quarter basis.
The robust performance represents a bounce back for  FBNHoldings, which has seen a dip over the last few quarters as shown from an examination of its consolidated financial statement filed to the Nigerian Exchange Group.
Investments in strong transactional and digital banking skills reinforced the 3.7 percent, 14.5 percent and 4.4 percent growth in customers' deposits, loans and advances to customers and total assets, respectively, during the first half of the 2021 operating year.
In its continuous show of resilience and optimum operational performance, FBN Holdings posted a profit before tax (PBT) of N26.3 billion for the second quarter ended, compared to N12.7 billion, in the corresponding period of 2020. During the quarter, the company reported a loss from discontinued operations of N24 million as opposed to N11,260 million profit in the same quarter last year. Thus, the profit for the year was reported at N22.5 billion, indicating a 5.5 percent year on year fall compared to the same period in the year 2020.
An analysis of the segmental break-up shows that the commercial banking and business group's revenue declined 2.2 percent year on year to N272.5 billion at the end of the first period of 2021, while its merchant banking and asset management business group revenue improved 5.6 percent year on year to N18.3 billion at the end of the first six months. Other revenue increased by 3.9 percent year on year to N370 million in the just-concluded first-half.
On the other hand, the firm's interest income fell by 19.4 percent year on year from N102.5 billion last year to N82.7 billion at the close of June 2021. The interest expenses stayed around the same range with a minimal rise of 0.4 percent to N31.6 billion. Also, it reported that its impairment charges have started waning, decreasing by 45.9 percent year on year to N11.3 billion in the second quarter of 2021. Resultantly, the net interest income after First Bank's impairment sank 20.7 percent to N39.7 billion, from N50.1 billion last year.
During the period under review (Q2 2021) the holding company's net fee and commission income skipped 11.4 percent year on year to N28.9 billion, compelled by a 16.9 percent year on year skyrocketing in fee and commission income, balanced by a more than proportionate 52.9 percent year on year rise in fee and commission expense due to increased Automated Teller Machine (ATM) and other charges of other banks. The fee and commission income increased mainly on the back of growth in credit-related fees which rose 54.1 percent year on year, the letters of credit commissions and fees soared 66.1 percent year on year and its electronic banking fees surged 34.7 percent year on year.
Furthermore, for the period under review, more breakdown of the consolidated financial statement shows the firm's foreign exchange income was thrown down 64.5 percent to N2.2 billion. The net gains on the sale of investment securities were trifling and printed at N3.5 billion, down 72.3 percent year on year in the second quarter of 2021. Conversely, the gains from the fair value of financial assets reported at fair value through profit or loss (FVTPL) came to the rescue with a large amount of N19.3 billion, versus a loss of N1.0 billion in the corresponding period last year.
Similarly, the dividend income climbed to N1.9 billion in the reported period, from a loss of N2.0 billion in a prior-year quarter, whereas other operating income shot up 18.1x higher to N14.6 billion at the end of June 2021, due to higher sundry income.
The holding company's personnel cost increased 3.3 percent year on year to N26.4 billion in the second quarter of 2021, and the depreciation charges jerked up 15.3 percent year on year. In addition, the company's operating expenses rose 27.5 percent year on year to N46.0 billion and as a result, the operating profit increased 105.8 percent year on year to N26.5 billion in the reported quarter.
Meanwhile, FBN Holdings Plc reported earnings per share of N0.62, a 7.3 percent fall compared to N0.67 in the prior-year quarter.