Frontpage
Fear of job losses as boardroom crisis rocks Nigerian owned West African Venture
February 20, 20182.5K views0 comments
The number of the unemployed in the country is set to significantly rise as information gathered revealed that expatriates brought in to help manage a fully owned Nigerian firm in the oil and gas sector are set to take over the company's management and lay off workers.
West African Venture (WAV), a leading logistics company in the oil and gas Industry and parent company of Sea Trust Group (STG), is about to be taken over by former employees led by a former chief operating officer and managing director, Fraser Moore, in defiance of subsisting court orders in the country.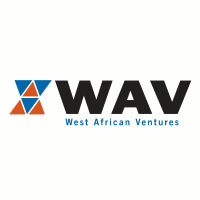 Information gathered and documents seen by businessamlive.com show that WAV/STG, founded by Jacques Roomans, due to its favourable capital base, is at the center of a boardroom crisis in which former employees have perfected plans to remove its founder, liquidate the business and repatriate the proceeds out of the country.
businessamlive learnt that expatriates who were brought on board in 2002 to manage WAV are the centre of the scheme.
Jacques Roomans, founder of WAV, had hired Fraser Moore, Stephen Assiter, Graham Pennycook and other expatriates to oversee WAV/STG businesses in Nigeria and West Africa.
The business was largely managed by Moore, who served as the chief operating officer/managing director for many years. In March 2013, the expatriates led by Moore, instigated Jacques to take a bond for $575 million ostensibly for the growth of his business.
The interest on the $575million bond was nine percent per annum and was paid without default from March, 2013 to October, 2016, with $120 million earlier paid by Jacques to reduce the face value of the bond to $456 million— and the business continued to run.
In February 2016, however, following a lull in the business, Jacques thought of consolidating the STG and WAV businesses. But unknown to Jacques, Fraser Moore in concert with the other expatriates wanted, by all means, to take over the company from him.
Following the refusal of Jacques to accede to Fraser Moore's request to appoint him as the chief executive officer, he left the company. He was alleged to have pushed the other expatriates to encourage Jacques to transfer his shares in STG to Anglo Saxon Trust (AST), a trust company.
One of the expatriates, Peter de Ruiter, then organised the transfer of the STG shares to AST, a company that is incorporated in the Island of Jersey.
Immediately the expatriates succeeded in transferring the shares to AST, they all resigned from the board of the company, according to sources close to the developing story.
Upon the exit of these expats, Jacques, who still wanted to see his business continue, constituted a new management team to run the affairs of STG and WAV. Graeme Pennycook and Per Schøyen were appointed to head the new management.
It is alleged that Fraser Moore, led other expats who had left, to start instigating the bondholders and the appointed trustees (AST) to put pressure on Jacques, despite the fact that the company was, regularly, paying its interest and there were no issues.
Bowing to the pressures, Jacques, with Graeme Pennycook and Per Schøyen, agreed to meet the bondholders in London in July 2016. At the meeting, it was decided that the bondholders would nominate a representative to the board. It was a shock, when Peter de Ruiter who was one of the expats who left in May 2016, emerged as the acting advisor to AST- a glaring conflict of interest having earlier introduced Jacques to the trustees, it is further alleged.
In discussions for bondholder nominations, Fraser Moore was presented as a nominee and Jacques declined. He then travelled and left the discussions for Graeme Pennycook to proceed on his behalf.
In October 2016, Pennycook without authorisation from Jacques stopped the payment of the interest on the bond, which gave rise to a possible event of default on the bond. Pennycook, without any authorization from Jacques, took this decision and then stated that Jacques had "agreed" to a change in the Board, which will include the removal of himself and his wife.
Eventually, on December 1, 2016, AST who were trustees of Jacques and were supposed to protect his interest, removed him from the board without authorization or confirmation from him but rather from Pennycook.
Fraser Moore and Stephen Assiter would eventually emerge as C.O.O and C.F.O of the STG, which appeared now to have been taken over by them. Similarly, Graeme Pennycook and Per Schøyen the MD and deputy MD who oversaw the removal of Jacques from his company were immediately recruited as "consultants."
Fraser Moore is alleged to have used this opportunity to take over the funds in the offshore bank accounts with substantial balances collected out of WAV's operations in Nigeria.
On April 1, 2017, they employed the services of one Ikioda, a retired admiral who tried to forcefully take one of WAV's vessels, Jascon 55 out of Nigeria. The Nigerian Navy, however, had promptly intervened and stopped this move.
In another curious development, it was alleged that STG was working through one Iyke Ejizu. But through a national newspaper publication of April 4, 2016, Iyke was disclaimed by WAV and STG, when Jacques was in full control of both companies, suggesting an understanding between Moore and Elizu.
Having failed to remove Jascon 55, the pair of Iyke and Ikioda then embarked on a more violent effort to forcefully take out WAV vessel Jascon 30 on April 12, 2017. This time around, it got so violent that the Nigerian crew of WAV/STG were all locked up and their phones were taken from them. It took the intervention of the Nigerian Navy to stop this from going ahead.
Arie Smits, another key conspirator, was employed by WAV in December 2015 as general manager. As part of the contract, he agreed to obligations of confidentiality and further signed a specific confidentiality agreement. But when Jacques discovered that Smits was working closely with Pennycook against the interest of WAV, his appointment was terminated on January 26, 2017.
Smits acknowledged the termination and handed over some things, but he did not hand over documents that listed all he was handling at the time. It later emerged that prior to Smits leaving, he collected details of all on-going WAV contracts. He also, reportedly, wiped the memory of his laptop and encrypted some information.
Immediately Smits was disengaged from WAV, he was employed by the other conspirators and they started to seek information from his former subordinates in WAV, as well as WAV's customers including the international oil companies (IOCs).
Smits subsequently came into Nigeria, claiming to be representing STG. But, STG has never operated in Nigeria, because there is a subsisting non-competition and non-circumvention agreement which stops STG from conducting any sort of business in Nigeria or West Africa. In fact, while Jacques was fully in control of both STG and WAV, all contracts in Nigeria were undertaken only by WAV.
Arie Smits, it was gathered, had come into Nigeria using the information he obtained while he was in the employ of WAV. Upon Jacques' realization of the untoward role of his supposed trustees, AST, he took steps to replace the trustees and regain control of his company. The new STG board headed by Tom Ehret immediately initiated the process of placing STG in liquidation, to extinguish any chances of Jacques taking back control of his company.
Already this group led by Fraser, Tom Ehret and Iyke Ejizu, their Nigerian front, after the orchestrated removal of Jacques, have set up Telford Offshore, and have purportedly moved the four most valuable ships in Jacques business, namely Jascon 25, Jascon 28, Jascon 31 and Jascon 34, which Fraser Moore is alleged to have renamed Telford 25, 28, 31 and 34 respectively.
Fraser Moore and his group are said to have perfected their act using the bond issue, which they instigated, and the phony advise to Jacques to move his shareholding to a Trust, which they then took over and the orchestrated liquidation of STG, using their network in the British Virgin Islands as legal cover for their move.
A court has however ordered that status quo be maintained in the matter.
In a suit filed by WAV against the liquidators on June 20, 2017, WAV had applied for an order of interim injunction restraining the liquidators from taking any steps or undertaking any business.
The case, with suit number FHC/L/CS/968/2017, was presided over by Chuka Austine Obiozor, a justice of the federal high court in Lagos. After the consideration of the application, the court ordered that the parties maintain status quo pending further order.
Similarly, in another case, with suit number FHC/L/CS/1114/2017, filed on July 17, 2017, Obiozor, again, ordered the parties to maintain status quo pending further order on the matter.
WAV believes that maintaining status quo means the company would continue to operate the OOIM vessels fleet in Nigeria without any interference. STG and its affiliates and all third parties can only bid for, offer or engage in the provision of the DP3 vessels in Nigeria and West Africa through WAV or with WAV's express and written consent.
Also, construction and accommodation vessels, Jascons 25, 28, 31 and 34, following the court orders, are to be controlled by WAV, but these vessels, Fraser Moore had already taken and renamed for Telford Offshore, which those familiar with the boardroom crisis say was in clear violation of the court orders.
Jacques, who came to Nigeria in 1968, started with Roomans Insurance Brokers, an insurance business and subsequently floated his marine charter business in 1977, when he incorporated Sea Trucks Nigeria Limited. He grew his company, incorporating other companies in the business of offshore engineering, procurement, fabrication, installation and vessel charter services. In 1995, he established WAV as the umbrella for all his Nigerian businesses.
In 2002, Jacques incorporated Sea Trucks Group Limited (STG) as the umbrella for his international companies, and while WAV is responsible for the businesses in Nigeria and West Africa, STG is responsible for the rest of the world.
Information sent to Fraser Moore's email on the issue is yet to be answered as at the time of filling this report.