Companies
Fears of job losses mount as Shoprite moves to leave Nigeria
August 4, 2020289 views0 comments
The announcement by Shoprite, a South African retail giant with branches in Nigeria, to gradually end its operations in the country has sent ripples among employees, customers and other stakeholders in the retail market sector.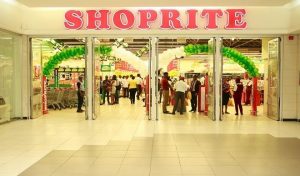 Shoprite Holdings Limited, in its operational and voluntary trading update for the year ended on June 28, 2020, which it published on Monday, said the board decided to formally exit its operations in Nigeria over unfavourable market conditions.
"The Board has decided to initiate a formal process to consider the potential sale of all, or a majority stake, in rRtail Supermarkets Nigeria Limited, a subsidiary of Shoprite International Limited. As such, RSNL may be classified as a discontinued operation when Shoprite reports its results for the year," the management said in the update.
The firm however declared a 6.4 percent rise of about R156.9 billion in total retail sales during the period despite the effects of the COVID-19 pandemic. Shoprite also said it was struggling outside of South Africa in spite of maintaining presence in 14 African countries as its foreign operation, apart from Nigeria, was only 11.6 percent of sales with a 1.4 percent decline during the year.
Shoprite has operated in Nigeria for nearly 15 years since December 2005. It maintains presence in about seven states and in Abuja with 25 sales stores in these areas. The company which prides itself as an outlet giving low but trusted prices, on its website for the RSNL, said it employed over 2,000 people, of which 99 percent were Nigerian citizens.
"In our commitment to supporting local enterprise, Shoprite has built relationships with over 300 leading Nigerian suppliers, small businesses and farmers, securing a wide assortment of local brands," it posted.
A survey of employees where it operates in Lagos and Abuja, showed anxiety among some of its employees as well as other businesses that thrive around Shoprite stores, including suppliers. Godwin Ananyi, the branch manager, Shoprite at Jabi Lake Mall in Abuja, said he was not permitted to speak when our reporter visited.
A staff who chose to be called Barnabas said he would not feel bad if the South African company left. "I won't feel bad, but will Nigerians be able to manage it?" Another staff who spoke on condition of anonymity said it will lead to job loss as the new management may relieve staff of their jobs and get new staff.