Frontpage
Nigeria
FG places $200m bank guarantee with UK court in P&ID row
November 29, 2019681 views0 comments
Nigeria has given a bank guarantee of $200 million to the United Kingdom Commercial Court hearing its dispute with a British Virgin Islands-based engineering firm, Process and Industrial Development Limited (P&ID), over a botched Gas Supply and Processing Agreement (GSPA), which the federal government believed was fraudulently procured.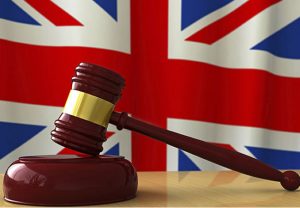 But P&ID has denied any wrongdoing in the agreement it entered into with the federal government to process wet gas for the generation of electricity for the country.
In what is clearly a positive step forward for Nigeria, the United Kingdom Commercial Court presided over by Justice Butcher yesterday accepted the application of Nigeria in its case against P&ID to vary the conditions of the stay of execution of the enforcement order it had earlier granted P&ID.
With the approval, Nigeria will now only need to provide a bank guarantee rather than paying the $200 million security deposit the court had earlier demanded as a precondition for the country to appeal against the $9.6 billion arbitral award.
"This variation in security, which was proposed by Nigeria as an alternative solution during a procedural hearing on 22nd November, has been accepted by the court and P&ID," a report yesterday by Reuters quoted the attorney general of the federation (AGF) and minister of justice,  Abubakar Malami, as saying in an emailed statement.
Nigeria had in September won the battle to appeal an earlier ruling given the previous month that would have given legal backing to P&ID to seize national assets if the court had agreed to turn the $9.6 billion arbitral award to a judgment. Besides, the country had vowed to resist any attempts to make it pay any amount to P&ID.