Banking
Finance
Fidelity Bank grows asset 23% to N2.12trn
February 5, 2020888 views0 comments
By Omobayo Azeez
Within a period of 1w months spanning December 2018 to December 2019, to asset value of Fidelity Bank Plc has grown by 23.25 per cent from N1.72 trillion to N2.12 trillion.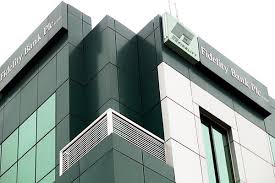 This financial institution disclosed this, among other facts, in a condensed unaudited financial statements for the year ended December 31, 2019 which it filed at the Nigerian Stock Exchange (NSE) on Friday.
According to the report, the bank's gross earnings also jacked up with 2019 operation year, rising by 15.06 pee cent to N217.32 billion from N188.87 billion from the comparative period of 2018.
As the bank posted a total sum of N32.38 billion as profit before tax (PBT) in 2019 growing by 29.06 per cent from N25.09 billion in the preceding year, profit after tax (PAT) followed suit with an appreciation of 28.48 in the profit for the year from N22.93 billion in 2018 to N29.46 billion last year.
Further analysis of the report showed that withiby the year under review,   Fidelity Bank charged customers  N23bn from for using automated teller machine (ATM), telex, embanking services as well as  other services.
Among others, the bank realised a total of N3.79 billion ATM charges, N3.37 billion from account maintenance, N3.50 billion as commission on embanking activities and N2.87 billion as commission on travelers' cheque and foreign bills.