Finance
Fidelity Bank sees 7.1% growth in PAT to N20.4bn as 9-months profit hits N21.3bn
November 5, 2020775 views0 comments
By Charles Abuede
Disburses N50bn of intervention funds
Fidelity Bank Plc, one of Nigeria's picturesque deposit money bank, see its profit after tax rise by 7.1 percent in the nine months ended September 2020 to N20.4 billion on the back of 3.6 percent year-on-year growth in pre-tax profit of N21.3 billion, according to a bank statement made available to Business A.M. reporting its third quarter financials.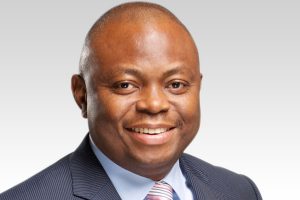 The bank reported an increase in its market share for the period, adding that there were improvements across key performance indicators with customer deposits and customer loans recording double-digit growths, while total assets base grew by 21.8 per cent to N2.6 trillion in during the period under consideration.
Nnamdi Okonkwo, the bank's managing director, commenting on the results, said: "Our 9 months results reflect our resilient business model, particularly in a very challenging operating environment. We worked closely with our customers to gradually recover from the economic impact of the pandemic and the attendant effect of the lockdown."
Okonkwo further explained that although the gross earnings declined by 3.7 per cent owing to general slowdown in the economy in view of the pandemic, the bank was able to record profit by optimizing its operating expenses and driving up its customer-induced transactions through robust digital banking services.
"Digital banking, however, continued to gain traction as we now have 52.3 per cent of our customers enrolled on the mobile/internet banking products from 47.4 per cent in 2019 fiscal year and 88.2 per cent of customer-induced transactions are done on digital platforms. Similarly, digital banking income increased by 20.0 per cent quarter on quarter due to improved adoption by customers and new services migrated to our digital channels," said Nwankwo.
The bank has for years implementing a retail banking strategy which has continued to deliver impressive results with consistent double-digit growth in savings deposits, Okonkwo said, noting that as a result of this strategy savings deposits increased by 39.9 per cent to N385.1 billion during the period under review to record double-digit growth for the seventh straight year.
"The growth in savings deposits accounted for 40.2 per cent of the total growth in customer deposits and savings deposits now represent 25.7 per cent of total deposits, up from 22.3 per cent in 2019," Okonkwo, who is retiring from the position of managing director at the end of the year said.
The bank also disclosed that it has disbursed over N50 billion of intervention funds to its customers in the last three months, noting that the funds will help in kick-starting critical sectors of the Nigerian economy, especially after lockdown in most states, occasioned by the Covid-19 pandemic.
Fidelity Bank is maintaining a positive outlook on the Nigerian economy, as it noted in the statement that it will continue to monitor and pro-actively manage evolving risks as business activities improve, promising to deliver another set of good results in the final quarter of the 2020 fiscal year.