Ewherido
Fidelity Guarantee insurance for individuals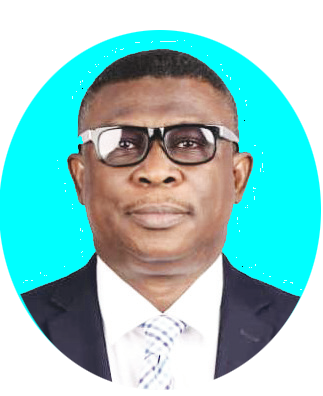 Ewherido, ACIIN, ACIB, is the Managing Director of Titan Insurance Brokers and can be reached on +2348132433631 or titan.insuranceng@gmail.com
May 28, 20181.6K views0 comments
Fidelity Guarantee insurance is an insurance policy designed to protect the policyholder against the loss of money or property sustained as a direct result of acts of fraud, theft or dishonesty by an employee in the course of employment discovered during the currency of the insurance or termination of employment of the employee, whichever shall occur first.
Fidelity Guarantee policy is a must for financial institutions where staff come in contact with huge sums of money on a regular basis. Other organisations such as hospitals, filling stations, hotels and restaurants, retailers and wholesalers, schools and educational institutions also take fidelity guarantee insurance for staff in the accounts department and sales department who come in contact with cash on a regular basis.
This has led to a misconception by a section of the insuring public that Fidelity Guarantee insurance is for corporate organisations only.
However, if you look at a standard motor policy, for instance, Fidelity Guarantee Exclusion is one of the exceptions not covered by comprehensive or third party, fire and theft motor insurance.
The exclusion simply says that motor insurance does not cover the fraudulent activities and dishonesty of domestic staff and relatives. The implication is that Fidelity Guarantee insurance is meant for individuals with domestic staff as much as it is meant for corporate organisations, since both have motor vehicles. Broadly, if you have staff and you are in a position to suffer financial or material losses as result of their dishonesty or fraudulent acts, Fidelity Guarantee is for you.
Every day, we read about housemaids and cooks who made away with money and other valuables and household items of their employers. We read about drivers who stole their employers' vehicles while on errands. Many a time, these employees are foreign nationals, who simply cross the border into their countries of origin, leaving the employers to lick their wounds. But this need not be the case if there is a Fidelity Guarantee cover in place.
A Fidelity Guarantee insurance cover is, however, not a license to shirk your responsibility. Insurance covers fortuitous occurrences. A policyholder has a responsibility to take all precautionary measures to cut out loopholes and ensure that every covered event which occurs is as fortuitous as possible. Speaking specifically of Fidelity Guarantee insurance, before you engage a driver, maid, cook or other domestic staff, you are supposed to do your due diligence. This is not just about insurance only, when you tell somebody to cook for you or drive your vehicle, you entrust your life to that person. A cook can easily poison your food and kill you, while a driver with suicidal tendencies can go under a trailer or fly off the bridge and snuff the life out of you.
So you should know a little more about strangers, some of them foreign nationals, before you entrust your personal matters to them. This starts with your process of recruiting. It should be through a recognized agency or people you are familiar with. There should be documentation from the beginning (application letter, curriculum vitae and copy of recent passport photograph among other documents). Do not accept excuse of "I do not know how to write."
Applications must be in the applicants' handwriting. Documentation should include a verifiable permanent address.
There must also be a referee with a verifiable permanent address.
After you have interviewed the applicant and completed your due diligence, do police profiling at the nearest police station to your house, office or where you are acquainted with police officers. Finally, after employment, payment of salaries and allowances should be through the bank. This ensures you have the additional information of BVN.
By the time a policyholder goes through this rigorous process, his insurance brokers will be able to get a substantial discount for him because the risk has been substantially improved, while the probability of occurrence has been mitigated.
There are basically three types of Fidelity Guarantee insurance: named basis, position basis and blanket basis. But since we are talking about individuals with few domestic staff, the names of the staff should be specifically stated, that is, named basis should apply. Normally, the number of employees with the limit of guarantee against anyone loss would be advised, as well as the aggregate amount of guarantee in a given year to come up with the premium.