Revenue
FIRS records N700bn revenue increase in 2017 from 4m new taxpayers
March 21, 2018894 views0 comments
Tunde Fowler, the head of Nigeria's internal revenue agency, the FIRS, has disclosed that the tax collection body recorded a N700 billion increase in revenue in 2017 as a result of four million new taxpayers, including companies and individuals.
Fowler said in the past two years, the service had increased its use of ICT to facilitate taxpayers' compliance.
He said this on Wednesday at the 13th General Assembly of the West African Tax Administration Forum (WATAF) with the theme: "Enhancing the Revenue Potential of West Africa" held in Abuja.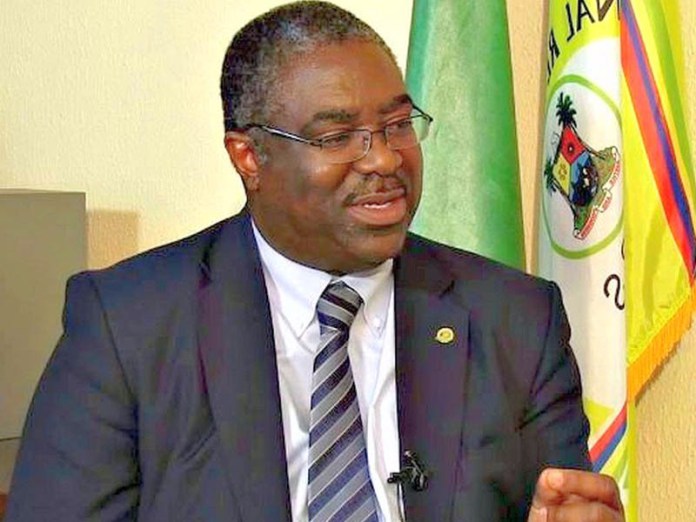 The FIRS head said the service introduced initiatives to improve inter-agency collaboration with a view to enhancing tax administration and reducing tax revenue leakages.
"Our efforts in this regard have made an impact and contributed to an increase in the number of taxpayers by an additional four million, including companies and individuals," he said, adding:"We recorded an increase of over N700 billion in tax revenues in 2017, above the taxes collected in 2016".
He said the launch of WATAF marked its formal entry into the ranks of similar organisations focused on international collaboration in tax matters, having attained the statutory requirements spelt out in the WATAF Agreement and that it is a new dawn in the consolidation of WATAF collective aspiration to improve the standard of living of its people through effective mobilisation of available domestic tax revenue.
"We all are aware that the business community is setting up processes and structures which our legal and tax regimes did not contemplate and are struggling to keep up with.
"Nowadays, trade and commerce have become borderless, especially with the advent of e-commerce, hybrid financial instruments coupled with the sophistication and ingenuity of the army of tax advisors.
"At the receiving end are the host country and its nationals, whose governments are losing revenues that ought to have been put to use for development which further brings about stagnated growth, under development and other attendant ills in our countries,'' he explained.
Fowler said against this backdrop, it was pertinent for tax administrators in West Africa to re-strategise to live up to their mandate.
Elfrieda Tamba , the chairman of WATAF, said the aim of WATAF was to bring tax administrators within the region together to share knowledge, interact and share experiences in order to better tax administration in the region.
Tamba said countries must strengthen their capacity for sustainable development and how to use fund for sustainable development.
She said:"WATAF so far has consolidated its legal status, today we are celebrating the official launch of WATAF as a solid legal entity, fully empowered to engage in negotiation to enter contracts, to sue and be sued.
"Today, WATAF has concluded all the necessary requirements to fulfill its objectives and honour the agreement to be an international origination."