Finance
Forex
FirstBank leads dialogue for inclusive growth in Fintech ecosystem
October 17, 20192.9K views0 comments
First Bank Nigeria Limited (FirstBank) has championed discourse in the financial services industry to promote inclusive growth in financial technology (Fintech) as it relates to small and medium enterprises (SMEs) in the ecosystem.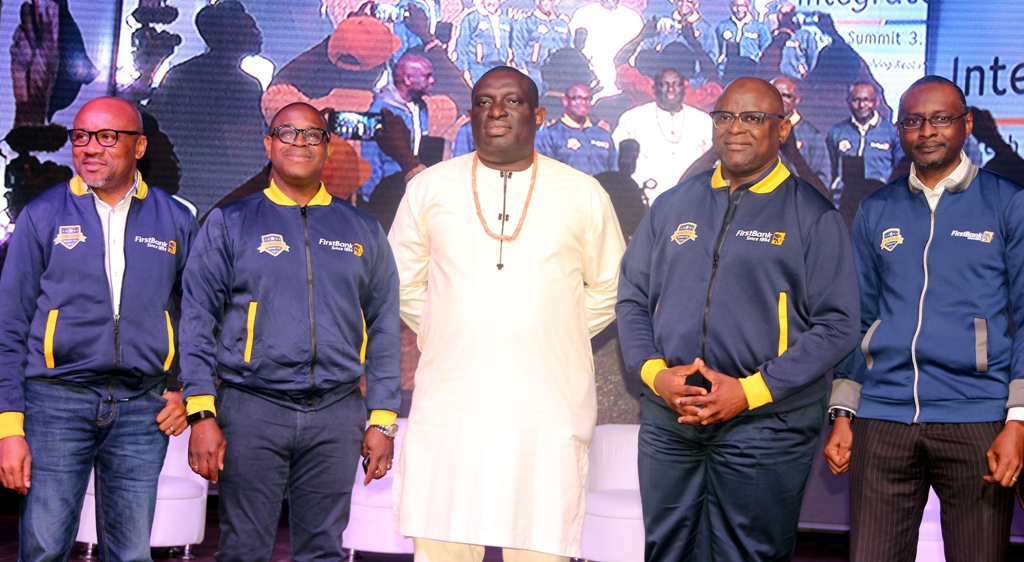 ___________________________________________________________________
The bank further expressed this at the third edition of its annual Fintech Summit themed "Banking + Tech = Solving Real Problems", held in Lagos on Wednesday.
With FirstBank setting the platform, experts deliberated on the future of Fintech and how new innovations in the space are going to impact positively on the economy.
According to Gbenga Shobo, deputy managing director, First Bank of Nigeria Limited, the Fintech Summit 3.0 was convened to set the tone for discussions that promote disruptions in the digital space, especially in the financial industry.
He stressed that this became necessary as FirstBank recognised the opportunities for inclusive growth and influence of Fintech not just in banking but also business operations across all industries.
He said the 2019 edition of the summit built-up from the successes achieved in the last two editions.
According to him, "FirstBank, in the last few years, has used technology to deliver solutions to promote financial inclusion. With over 33,000 Firstmonie Agents in 36 states doing over N2 trillion worth of transactions, we are reducing poverty with our Agency Banking footprint.
"Our Firstmobile application has become the foremost mobile banking application in the country with over three million users doing over 14 million transactions monthly.
"It is one of the major gateways for financial Inclusion where everyone can download the app and open an account at their own convenience! This was not the case a few years ago."
Shobo further explained that the bank's USSD channel, *894#, is also solving financial exclusion problems for those who do not have easy access to internet data.
He said the platform has recorded over eight million users, carrying out transactions worth over N4 trillion.
The summit featured various panel sessions comprising tech experts, start- ups, regulators and other stakeholders who dissected pressing issues, trends and upgrades in the application of technology in the financial services industry.
Keynote Speaker, Victor Asemota, Founder, Swifta Systems & Services expressed held that to solve pressing human problems, the people who invent and deploy technology innovations would have critical role to play.
The panel sessions addressed issues and prospects in the business management across the financial technology ecosystem exposed participants to the trajectory of current and future opportunities in the Fintech ecosystem.
Topical issues discussed are solving business problems; solving regulatory, security & legal problems and solving lifestyle problems.
Amongst the FirstBank team of speakers and moderators are Folake Ani-Mumuney, Group Head, Marketing and Corporate Communications; Olayinka Shittu, Chief Transformation Officer, Oluwatoyin Aina, Group Head, Energy Downstream & Int. Oil Trading; and Taiwo Shonekan, Head, Customer Experience & Value Management.
Panelists include Debo Odunlana, CEO, Doctoora Health; Damilola Emuze, COO/Co-Founder, Scholarx; Edward Popoola, CTO/Co-Founder, Cowrywise and Chinedu Azodoh, Chief Technology Officer, Max.Ng.
Others are Asemota, Founder, Swifta Systems & Services; Lola Ekugo, Head, Digital Innovation Lab, FirstBank; Akindele Phillips, CFO/Co-Founder, Farmcrowdy; Deepankar Rustagi, CEO/Founder, Vconnect & Omnibiz and Dayo Ademola, Head of Innovation, EFInA, among others.