Frontpage
Small Business
FirstBank opens $30m treasure-trove to women entrepreneurs to celebrate IWD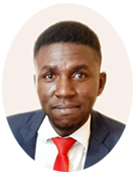 A graduate of Economics and Statistics from the University of Benin. An experienced researcher and business writer in the print and digital media industry, having worked as a Research Analyst at Nairametrics, Voidant Broadcasting Ltd, Entrepreneurs.ng, and currently a Market and Finance Writer at Business a.m. For stories, press releases, exclusive events, call +2347052803696 or send a mail to abuedec@gmail.com.
March 9, 2022843 views0 comments
First Bank of Nigeria Limited opened a treasure-trove for women owned and women-led small and medium scale enterprises on Tuesday as it joined the global celebration of the International Women's Day with the announcement that at least $30 million of a $100 million facility it received recently from the United Kingdom based CDC Group is being reserved for women entrepreneurs.
"It will interest you to know that out of the $100 million facilities received from the CDC Group, a minimum of $30 million will be allocated to the financing of women-owned small and medium-sized enterprises to promote gender inclusion by providing support to female entrepreneurs," Adesola Adeduntan, group managing director, said at an event in Lagos the bank put together to celebrate the day.
The bank's gesture, which is being made in its own capacity and through its First Bank Women's Network initiative as it joined the rest of the world to celebrate women with the theme, "Breaking The Bias", also comes as a special single-digit interest rate facility for women-owned and women-led businesses in Nigeria, and it is being provided in partnership with the United Kingdom's leading development financial institution, the CDC Group.
The bank introduced the First Women Network to mark the International Women's Day in 2019 as an initiative seeking to address the gender gap and increase the participation of women at senior and executive levels, in order to tap into the opportunities present by enabling women to contribute more. With the initiative, female members of staff and non-staff are celebrated.
The six pillars on which the network stands are: Career management; networking; personal branding; mentoring and sponsorship; welfare and support; financial planning and empowerment.
At the event, the bank disclosed that although bias exists in the society and workplaces, there is the need to foster equality and inclusiveness.
During the panel session, the panellists accentuated on the need to bridge the gaps and, in turn, put a close to these biases experienced by the female gender.
Adesola Adeduntan, group managing director, First Bank of Nigeria, presenting a keynote said, "Every FirstBanker looks forward to the month of March every year as we have dedicated March to celebrating our women as a mark of respect for them.
"As the sign of our commitment to achieving [the] Sustainable Development Goals (SDGs) in line with achieving gender equality and empowering all women and girls, this commitment is consistent with the 2022 International Women's Day celebration themed, 'Gender equality today for a sustainable tomorrow.'
"Notably, this theme echoes the contribution of girls and women around the world who are leading the management value chains across various sectors," he stressed.
Adeduntan, represented at the event by Gbenga Shobo, the bank's deputy managing director, further said, "This particularly resonates with our bank, First Bank, as a founding member of the Nigerian Sustainable Banking Principle (NSBP) and the coalition against COVID (CA-Covid), both led by the Central Bank of Nigeria (CBN).
"As a forward thinking and leading financial institution, First Bank of Nigeria identifies access to finance as a fundamental window to accelerate avenues to fostering diversity and inclusion to celebrate women's professional and societal achievements as ultimately breaking biases," he said.
On the empowerment of the female gender, he said, "We recently consummated a partnership with the CDC Group, the UK-Government Development Financial Institution, to support women-owned and led enterprises as well as SMEs in Nigeria.
"Additionally, we have recently launched a financing scheme with a single digit interest rate for women owned-led businesses in the food and beverage processing and packaging, confectionery, catering and restaurants, transport and logistics, beauty-cosmetic production, and agric or agro-allied sectors with those in the food value-chain," he said, adding that the scheme is aimed at financially empowering women who are players in these sectors, fostering entrepreneurial skills and encouraging other females who are the new entrants into the value chains of the system.
Meanwhile, Gbenga Shobo, deputy managing director, First Bank of Nigeria, during the panel session to chart a way to creating an equal balance in the workplace and society while bridging the gender gap and biases, said, "Just as found in other climes, men should be placed in supportive roles to the women in and out of the workplace so that they (women) do not get affected by the prejudice and biases in the workplace.
"Women need to come out of their shell and take a stand on changing the narrative and standing to get what truly belongs to them at every point in time and through their career," he said.
Also, Segun Akingugbe, managing director, FBNQuest Merchant Bank, opined that, "It's a matter of time to see more women in top management positions. This is a time when we have to make a deliberate effort to educate men and women alike in a bid to change the mindset of everyone. Through this, we can create that enabling environment for women to thrive as career women and as home builders. Thus, creating a balance at home, work and in the society at large."
However, Shobo, while speaking further on ways to address the bias in order to have more women in leadership, said, "There is a need for a policy that can drive the process. Women need more latitude to achieve just like their male counterparts. Policy wise and finding a way to enable that environment, to see more women achieve more could be a way to go. In doing this, we give room to normalising the challenge that has over time affected women in their career journey," Shobo added.
Modalities for accessing the single digit interest rate facility, Adeduntan earlier said, can be found on the bank's website.