Frontpage
Technology
Five African next generation startups join Adanian Labs to get $120k pre-seed funding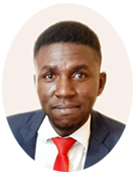 A graduate of Economics and Statistics from the University of Benin. An experienced researcher and business writer in the print and digital media industry, having worked as a Research Analyst at Nairametrics, Voidant Broadcasting Ltd, Entrepreneurs.ng, and currently a Market and Finance Writer at Business a.m. For stories, press releases, exclusive events, call +2347052803696 or send a mail to abuedec@gmail.com.
May 12, 2022412 views0 comments
The next generation of startups in Africa are beginning to see power and incubation as five African startups with exceptional innovations and ideas have been selected by Adanian Labs, a venture building studio revolutionising the tech community globally from Africa, to join a 12 months venture building programme and receive up to $120,000 pre-seed funding.
Adanian Labs, in a statement made available to businessamlive.com, said the selection is part of its vision to be the leading Pan African Tech lab investing in African innovations created to solve problems on the continent and beyond. The venture building programme by Adanian Labs offers a blend of technology development, technical support, business mentorship, access to the market, partnerships and funding while helping startups apply lean principles in processes, learning, iteration and scaling of their innovations.
Since its inception in 2020, the pan African tech lab investing in African ideas has incubated fourteen groundbreaking tech startups across several sectors. The two-year old company has also put into a recognizable state a first in Africa partnership with Emurgo Africa, EMURGO, the commercial arm of Cardano, and has raised seed funding for four of its existing start-ups such as Afya Rekod – a consumer-driven digital health data platform; Phema Agri – an agriculture crowdfunding platform; Paylend – an SME credit lending solution; and others, such as Twaa, eCobba, Reward Adz, Bloow and Ada Animation.
Meanwhile, the tech lab has, at the earliest start of the year, selected 25 startups to present their ideas/innovations to a panel of five that included industry experts and venture capitalists (VCs).
However, it said in the statement made available to businesslive.com, that it is on a mission to build 300 impact-driven tech startups that are commercially viable and scalable across the continent and beyond with a vision to create an exponential impact on the African economy through youth empowerment.
Commenting on the project and the achieved milestone, John Kamara, chief executive officer, Adanian Labs, said, "We are all working towards the Pan African dream of building relevant capacity to extract value from the fourth industrial revolution. We invite our partners and especially our learners from across Africa, to join us on this journey of transformation."
In a related development, the company has built 14 startups including in AgriTech, HealthTech, WomenTech, FinTech, AdTech, SmeTech and other industries; and has launched two centres of excellencies – AI Centre of Excellence for Artificial Intelligence and The Africa Block Chain Centre for Blockchain Technology.