Companies
Flour Mills, Honeywell dismiss Ecobank's caveat over acquisitions on indebtedness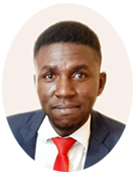 A graduate of Economics and Statistics from the University of Benin. An experienced researcher and business writer in the print and digital media industry, having worked as a Research Analyst at Nairametrics, Voidant Broadcasting Ltd, Entrepreneurs.ng, and currently a Market and Finance Writer at Business a.m. For stories, press releases, exclusive events, call +2347052803696 or send a mail to abuedec@gmail.com.
November 25, 2021125 views0 comments
In the wake of news flying around that Ecobank, a leading tier-2 financial institution in Nigeria, has warned Nigerians and the investing public against the acquisition of Honeywell Flour Mills by Flour Mills of Nigeria, the Nigerian food producer, Honeywell Flour Mills, has come forward to assure stakeholders that the majority stake acquisition was made in compliance with all rules and regulations.
Honeywell Flour Mills, alongside Flour Mills of Nigeria, in separate statements filed to the exchange, said there is no winding up petition currently pending or live against Honeywell in any Nigerian court. It further said the assertions in the newswires were written in bad faith and lack merit, and thus, a deliberate attempt to undermine a transaction which is said to be of immense benefit to the Nigerian economy and as well entrench the collaboration of the two publicly traded Nigerian manufacturers.
"It is pertinent to set the record straight that there is no winding up petition currently pending or live against Honeywell Flour Mills Plc in any court in Nigeria. There is no pending court order restraining trading in the shares of Honeywell Flour Mills Plc or inhibiting it or its owners from dealing in its assets. Honeywell Flour Mills Plc assures investors, regulators and stakeholders that in all of its engagements with Flour Mills of Nigeria; it received independent legal advice and asserts that the transaction is not a breach of any subsisting order of a court.
"The issue as to whether Honeywell Flour Mills plc is indebted to Ecobank is still before the courts and final decision remains the exclusive preserve of the courts. It is also important to state that the Court of Appeal judgment being referred to in the reports did not declare Honeywell Flour Plc to be indebted to Ecobank. The assertions lack merit, were written in bad faith and are a deliberate attempt to undermine a transaction that will result in a substantial benefit to the Nigerian economy and entrench the collaboration of two publicly quoted companies. As a responsible corporate citizen, we have entered the transaction with Flour Mills of Nigeria having taken all legal issues into consideration.
"All stakeholders are hereby assured that management of Honeywell Flour Mills Plc will continue to act in the best interest of all concerned and would diligently preserve value for all its stakeholders. We expect that from the proposed combination, stakeholders will benefit from the more than 85-year combined track record of Flour Mills of Nigeria and Honeywell Flour Mills Plc and their shared goal of making affordable and nutritious food available to Nigeria's population. The country and its food security agenda will benefit both companies' focus on developing Nigeria's industrial capability, its agricultural value chain and specifically backward integration of the food industry," the statement reads.
Ecobank Nigeria Limited had earlier placed a caveat emptor on Honeywell Group shares, warning prospective buyers of the company's alleged indebtedness to the bank which, at the moment, is subject to litigation. The 'buyer beware' was contained in a statement Ecobank released through its counsel, Kunle Ogunba & Associates, entitled: 'Purchase of Honeywell Group Limited's 71.69 percent stake in Honeywell Flour Mills Limited- Caveat Emptor'.
Narrating its interest in Honeywell Flour Mills, Ecobank said it had advanced several loan facilities which include the disbursement of working capital to the miller. It alleged that as a result of the company's failure to liquidate the said loan facilities, Ecobank was constrained to commence winding up proceedings against Honeywell Group Limited at the Federal High Court, Lagos in suit no: FHC/L/CP/1571/2015. As stated by Ecobank, Honeywell Group Limited, being respondent to the winding-up petition, objected to the jurisdiction of the trial court to preside over the said suit which was upheld by the trial court.
Meanwhile, the statement by Flour Mills of Nigeria in response to the assertions by the tier-2 bank on Wednesday said it confirms that the agreement between the two entities is not a breach of any subsisting court order in matters relating to any third party. It said the assurance further becomes necessary in view of the publication which was captioned "Ecobank warns against the acquisition of Honeywell Flour Mills, alleges company facing winding-up proceedings."