Audit
Finance
Flour Mills records 6% decline in revenue, asserts better outcome in 2019 figures
Adesola Afolabi is  Businessamlive Reporter.
You can contact her on adesola.afolabi@businessamlive.com with stories and commentary.
January 31, 20191.4K views0 comments
Flour Mills group has recorded N401 billion in revenue for the nine month period ended 31st December 2018.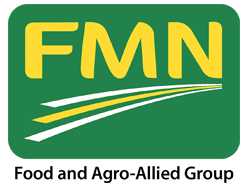 The revenue which was six percent lower than N428 billion when compared with the same period of the previous year was driven by activities of the first six months, the company said in a signed statement by Umolu Joseph, the company secretary and director legal services
Joseph noted that the sales however, remained strong and brand building focus has ensured a further growth in market share and strengthened the group's market leader position within the flour market.
Although the group said it reduced finance costs of N16.5 billion by 34 percent when compared to N25.2 billion in 2018, pretax profit for the nine month period ended December 31, 2018 declined 40.39 percent to N7.89 billion from N13.24 billion in the same period of 2017 and post-tax profit of the firm declined 42.17 percent in the Q3 period of 2018 to N11.27 from N19.50 recorded in 2017.
The reduction in finance cost was attributed to settlement of overdraft facilities and replacement of high interest yielding loans with more favourable loans.
Paul Gbededo the group managing director in his comments on the results said, "The results are largely a reflection of our focus on driving volume growth while improving operational efficiency and ramping up strategic marketing and promotional activities to win over new market segments in our food business.
Despite the devastating effect on the traffic congestion in Apapa on our operations, we are quite positive that we will see improvements across major business segments before the close of the financial year, as we continue to focus on delivering on our promise of quality to our consumers"
Shares of Flour Mills of Nigeria at the close of trading on the Nigerian Stock Exchange declined 2.06 percent on Wednesday after the results were released to settle at N19.00 from N19.40 per share recorded in the previous session.