Technology
Flutterwave eyes $100bn creator economy with Disha acquisition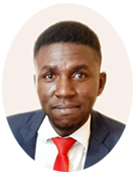 A graduate of Economics and Statistics from the University of Benin. An experienced researcher and business writer in the print and digital media industry, having worked as a Research Analyst at Nairametrics, Voidant Broadcasting Ltd, Entrepreneurs.ng, and currently a Market and Finance Writer at Business a.m. For stories, press releases, exclusive events, call +2347052803696 or send a mail to abuedec@gmail.com.
November 11, 2021351 views0 comments
First acquisition after 5 years of operation
Flutterwave appears to now have its sight and appetite locked on the $100 billion global creator market with its recent acquisition of Disha, a content creator platform.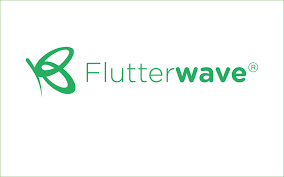 The acquisition, described as a full takeover, is the first public buy by Flutterwave, Africa's leading payments technology company, just five years after it began operations. It is believed that the company hopes to use it in its drive to help the platform reposition its value offerings and revenue projections.
Floated in 2019, Disha which was founded by three entrepreneurs and content enthusiasts, Evans Akanno, Rufus Oyemade, and Blessing Abeng, targets global creators and influencers by equipping them with tools to create a one-page site to curate and share links, content, portfolios, and a checkout system to receive payments.
Business A.M. understands that Disha's revenues were disappointing to the founders in spite of the fact that they had users globally as it struggled to make $1,000 on a monthly basis as revenue, which subsequently led to the conclusion to shut down Disha, which already had no less than 20,000 users globally.
However, a second thought by the founders brought about the option to offer it up to Flutterwave to run. While the acquisition will bolster Disha's payments checkout process, Flutterwave will accelerate Disha's growth as it relates to allowing its users to make transactions in over 150 currencies and 34 countries worldwide.
Rufus Oyemade, one of the co-founders of Disha, while commenting on the acquisitions said: "We decided to shut down the company because we ran out of resources to continue driving the very valid vision we had. With Flutterwave, we now have a way to drive both values for creators and revenue to sustain the business. We are happy to have gotten the call from Flutterwave, which actually kept hopes alive."
Olugbengba Agboola, Flutterwave CEO, on his part, said: "Recently, we have diversified into building tools that will help freelancers, businesses and, now, creators grow. We saw Disha as an opportunity to capture a new market of indie creators that need innovative tools to showcase their craft and get paid. This acquisition cements our place as a growth partner for freelancers and businesses. For us, Flutterwave Store is to small businesses what Disha is to creators."
Meanwhile, Disha's acquisition is strategic for the payment platform as it will enable it to take part in the $100 billion global creator economy.
The announcement comes at a time when Flutterwave is collaborating with the Standard Bank Group to build e-commerce, card issuing, payments, collections, USSD, lending, and buy-now-pay-later capabilities for millions of Africans with the aim to help customers including individuals, SMEs, large companies and institutions fully leverage the power of digital payments and e-commerce to grow their businesses.