Companies
Technology
Flutterwave rebrands, unveils new products, services
February 25, 2022284 views0 comments
Flutterwave, the pan-African technology company that facilitates cross-border payments transactions, has rebranded its logo and dashboard identities to affirm its commitment to creating endless possibilities for customers and businesses across Africa through innovative technology.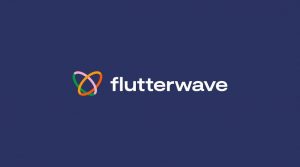 The visual rebrand, the company stated, comes with six new primary colours which depict creativity, motivation, passion, ease, robustness and eagerness. Additional improvements to existing products also include a new powerful dashboard, Barter v4, and an AI-powered compliance process.
The development was announced in a recent virtual event themed "Flutterwave 3.0"  in which the continent's most valuable startup disclosed the addition of Apple Pay and Google Pay to its payment options and also  introduced a series of products and services including:
Fintech as a Service (Faas): A solution to help startups of all sizes become Fintech companies using Flutterwave's pre-built API and solutions.
Capital: A technology platform for businesses and consumers to access Buy Now Pay Later (BNPL) and Merchant lending from regulated and certified credit providers.
Grow: A B2B product that helps entrepreneurs easily incorporate their businesses globally.
Card Issuing: A technology platform in partnership with Mastercard to enable businesses to issue both Mastercard virtual and physical debit/prepaid cards to their customers.
Flutterwave, however, explained that the new solutions remain subject to regulatory approval.
Commenting on the new identity,  Olugbenga Agboola, Flutterwave's founder and CEO, reiterated the company's commitment to helping event organisers seamlessly register and sell out their events, support entrepreneurs towards incorporating their businesses, help startups build financial technology products easily, and create endless possibilities for all, through technology.
"Our new identity is a system that recognises how far we've come in our mission. It gives us space to include all of our dreams and aspirations for businesses and customers. It gives us the freedom to do and be more. We're excited for this new chapter in our growth,"Agboola added.
On her part, Yewande Akomolafe-Kalu, head of branding and storytelling, explained that Flutterwave has always wanted to simplify payments for endless possibilities for its customers.
"Over time, we've come to see that the story of our impact goes well beyond payments. We understand how important it is to embrace the full story of our journey and make it a part of our identity," she stated.
Ted Oladele, head of design and product development, Flutterwave, said the new brand is a recognition of the company's growth and it enables the company to create more solutions that help its vast array of users and also showcases Flutterwave as a technology company enabling growth and creating endless possibilities for all.