Commodities
Manufacturing
FMAN looks to drive Nigeria's wheat output with 150,000 farmers
February 10, 2022241 views0 comments
The Flour Milling Association of Nigeria (FMAN) has announced its move to  procure wheat yields from a total of 150,000 wheat farmers under the auspices of the Anchor Borrower Programme (ABP) across the various established procurement centres in 15 wheat producing states.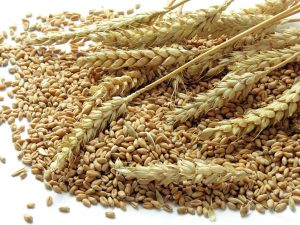 In a statement made available to Business A.M., FMAN listed the  states to include, Adamawa, Bauchi, Gombe, Jigawa, Kaduna, Kano, Katsina, Kebbi, Niger, Plateau, Sokoto, Taraba,Yobe, and Zamfara.
The move, according to the association,was spurred by the need to increase farmers output, make wheat competitive with rice and other dry season crops, and to sustainably expand wheat production in the country.
Stating its development schedule for the 2021-22 wheat season, FMAN said it will oversee cultivation of 500 demonstration farms across the 15 northern states and provide training on good agronomic practises to the  150,000 farmers under the CBN-facilitated Anchor Borrowers' Programme.
FMAN also disclosed the expansion of its direct outgrower programme  with input loans to cover over 2,000 farmers in seven states including, Bauchi, Gombe, Jigawa, Kaduna, Kano, Kebbi, and Sokoto.
The association further disclosed its  partnership with six certified seed companies including, Romarey Seeds, Premier Seeds, Lifted Agro, Greenspore, Sow Agritech and Noba Africa, with the aim of  expanding both wet and dry seed output to ensure sufficient seed production  for 5,000 outgrowers next season.
According to FMAN, transforming wheat production in Africa's most populous country requires a strong vision backed by clear roles and responsibilities for all stakeholders.
To this end, it stated that it will organise a state-wide "Field Days" programme in all the major areas of operations to bring together key stakeholders who will address real-time challenges and learn from each other.
The association added that a Wheat Farmers Yield Championship will be held at the end of the season to recognise and acknowledge  the highest performing farmers
"We look forward to partnering with organisations across the value chain to improve farmers yields through high-quality seeds, expanded extension services, and improved access to irrigation, all based on sound data and evidence," FMAN stated.