By Onome Amuge
The Federal Ministry of Agriculture and Rural Development (FMARD) is planning to establish two additional gum arabic processing centres in Kano and Borno States this year to enhance processing of the commodity in the world's third largest producing country, after Sudan and Chad.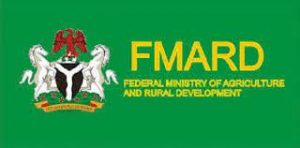 Karima Babangida, FMARD director, made the disclosure while addressing gum arabic farmers at a capacity building workshop tagged, "Good Agricultural Practices for Gum Arabic Farmers", held in Dutse, Jigawa State.
Babangida recounted that the ministry had earlier refurbished the gum arabic testing laboratory at the Rubber Research Institute of Nigeria (RRIN) in Edo State for quality assurance and also, established a cottage processing centre in Damaturu, Yobe State.
According to her, gum arabic, also known as desert gold, was one of the commodity value chains being promoted by the ministry for its industrial and pharmaceutical uses. She further noted that it serves as a relevant  component in other products considering that the trees are important for combating climate change and soil erosion and serves as stabiliser, emulsifier and binding agent for chewing gum, ice cream and textile industry.
The FMARD director said the ministry had in recent years made efforts to provide gum arabic farmers with improved seedlings, fertilizer, herbicide, tapping knives, storage bags, hammer mill with cyclone pruners, colour sorting machines and digital moisture metres.
She pledged the ministry's continuous support for farmers to improve production, spur more revenue for stakeholders in the value chain, and promote projects towards creating export opportunities for the commodity.