Markets
FMDQ quotes, lists at least 80 securities of N2.13trn value in 2020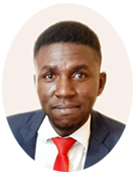 A graduate of Economics and Statistics from the University of Benin. An experienced researcher and business writer in the print and digital media industry, having worked as a Research Analyst at Nairametrics, Voidant Broadcasting Ltd, Entrepreneurs.ng, and currently a Market and Finance Writer at Business a.m. For stories, press releases, exclusive events, call +2347052803696 or send a mail to abuedec@gmail.com.
August 5, 2021337 views0 comments
The FMDQ Securities Exchange admitted over 80 securities with a value of N2.13 trillion on its platform in 2020 which resulted in a 50 percent rise in revenue from securities admissions services to N735.15 million from N490 million reported a year before.
The first vertically integrated financial market infrastructure group in Africa disclosed this in its recently published audited annual financial statements for the year ended December 31, 2020, where it stated that during the year bugged by the coronavirus pandemic, it was able to successfully admit 82 securities, but with the value down by 2.38 percent from the previous year's total value of N2.73 trillion.
According to the report, the FMDQ Exchange Securities admissions franchise continued to effectively support the market for debt securities in the Nigerian economy, with its business continuing to thrive in 2020, admitting 82 securities spread across commercial papers (67), bonds (13), and funds (2), in 2020. It further  stated that the commercial papers issuances quoted on the exchange recorded a total of N801.60 billion or $1.95 billion from seventeen (17) institutions, corporate bond issuances listed amounted to a total of N187.20 billion or $0.46 billion from nine (9) institutions, and funds listed totaled N28.52 billion or $0.07 billion from one financial institution.
However, revenue from securities admissions services increased by a commendable 50 percent to N735.15 million in 2020 from N490 million in 2019 as the service contributed two percent to FMDQ Group's revenue in the year 2020.
FMDQ stated: "In the Exchange franchise, our Securities Admission business continued to thrive in 2020, as we admitted an impressive number of eighty-two (82) securities, down by 2.38 percent from the previous year, with a total value of N2.07 trillion, also a drop from N2.73 trillion in 2019. We recorded a total of thirteen (13) Bonds, sixty-seven (67) Commercial Papers (CPs), and two (2) Funds, across various sectors, listed and quoted on our platform, as well as the registration of eleven (11) CP Programmes.
"The Exchange also experienced growth in its membership base, as the year closed with a total of two hundred and forty-five (245) Members, resulting in a 12.90 percent increase from the two hundred and seventeen (217) Members in the previous year. This growth was seen across all three (3) Membership categories," it stated.
With regard to 'noting of private companies', FMDQ noted that that business segment of its private markets began in the second half of the year. Though it only completed the noting of one private company's bond issuance valued at N8.40 billion, the private markets franchise had built a solid transaction pipeline valued at N260 billion by the end of the year and these pipeline transactions have come to fruition in this year.
"FMDQ Private Markets will therefore continue to focus on expanding its membership base to drive membership and transaction growth, as well as on diversifying its product mix from private company corporate debt to promissory notes, sukuks, green bonds, as well as equities in 2021, ensuring the availability of more capital and liquidity solutions to private companies and qualified institutional investors in Nigeria," the report stated.
In other areas such as FMDQ Depository, the company noted that its revenue drive from that market segment was focused on primary market activities and as a result, active participants were onboarded and new security issues got admitted in the fixed income segment of the market. It disclosed that a total of 21 securities were admitted, covering 15 commercial papers and six bonds, with a cumulative value of N411 billion as well as two of the bond issues which had dual depository mandate, having 50 percent of its issued value warehoused at FMDQ Depository.