Frontpage
Markets
FMDQ revenues up 44% to N31bn in FY20, beating COVID-19 challenges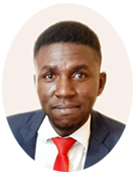 A graduate of Economics and Statistics from the University of Benin. An experienced researcher and business writer in the print and digital media industry, having worked as a Research Analyst at Nairametrics, Voidant Broadcasting Ltd, Entrepreneurs.ng, and currently a Market and Finance Writer at Business a.m. For stories, press releases, exclusive events, call +2347052803696 or send a mail to abuedec@gmail.com.
August 3, 2021507 views0 comments
The FMDQ Group, Africa's first vertically integrated financial market infrastructure group, has reported a 44.49 percent growth in its revenue for 2020, reaching N31 billion from the N21.46 billion it earned in 2019.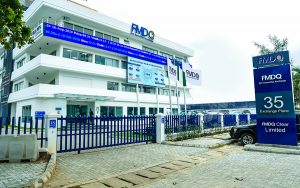 The rise was driven by the intensified product and market development activities of the group's "gateway" subsidiary, FMDQ Exchange, and the post-trade services rendered by its clearing house subsidiary, FMDQ Clear.
The performance was achieved in a year that was rocked by the global pandemic with its crippling effects on most businesses. In spite of the challenges posed by the negative impact experienced during the year, FMDQ's revenue came in at N17.06 billion, a slight decrease of 3.67 percent from N17.71 billion recorded in 2019.
While group and company expenses increased to N14.84 billion and N9.42 billion in 2020, from N8.24 billion and N6.50 billion in 2019, respectively, profit before tax at N16.16 billion, surpassed the N13.22 billion recorded in 2019, representing a 22.24 percent increase. Company profit before tax, however, decreased by 28.40 percent to N7.64 billion. Group and company's total assets stood at N329.49 billion and N31.27 billion, a growth of 40.93 percent and 15.32 percent from 2019, respectively.
A further breakdown of the group's earnings during the year 2020 shows that post-trade services contributed 82 percent or N25.27 billion to the group's overall revenue, while transaction fees and non-transaction fees including interest income contributed seven percent or N2.21 billion and 11 percent or N3.52 billion respectively. The core market participant categories of the group receiving the gamut of services rendered were clients (non-bank), which contributed about 54 percent of the overall revenue earned; dealing members (banks) and other transaction counterparties, contributing 38 percent, while eight percent was contributed by other sources.
The FMDQ annual reports and accounts published on the company's website and accessed by Business A.M., show that the company reported an eight percent decline in its total market turnover at N215.09 trillion in 2020 from N232.68 reported for 2019 covering all activities in the fixed income, currency and derivatives markets.
It also noted that the most actively traded product category in the market in the review period was the Nigerian Treasury Bills (NTBs) and Open Market Operation Bills (OMO Bills), contributing a combined total of 35 percent to total turnover, followed by Repurchase Agreements/Buy-Backs ("Repos") and Foreign Exchange Derivatives contributing 20 percent and 18 percent to total turnover, respectively.
A performance review by its subsidiaries shows that the total revenue earned by the Exchange business increased by five percent to N3.36 billion in 2020 from N3.20 billion in 2019. The increase in total revenue was largely driven by earnings from non–transaction fees, which increased by 29 percent to N1.06 billion in 2020 from N818.26 million in 2019, with the largest contribution to this category coming from the Securities Admissions Service. Transaction fees and non-transaction fees contributed 66 percent or N2.21 billion and 31 percent or N1.06 billion to total revenue respectively, while other income, comprising interest income, penalties & fines, amongst others contributed 3 percent or N87.13 million.
Also, FMDQ earned N24.32 billion as revenue from its clearing business in 2020, N26.25 million from the depository subsidiary, and the FMDQ Private Markets, which was incorporated in February 2020 and operationalized same period, pooled N83.86 million in its first year of business with 79 percent contribution from one security issuance noting on its PCS Portal (Restricted), and 21 percent from sponsorship eligibility fees and annual dues.
Commenting on the group's performance, Bola Onadele Koko, group managing director and chief executive officer, said: "2020 was an unprecedented year, with the COVID-19 pandemic and the broader business, social and economic challenges faced globally. FMDQ Group has continued to focus on the welfare of our employees by ensuring they are adequately empowered to work safely and as the group's trading, clearing, settlement, and depository platforms are web-based, the transition to remote operations for employees, customers, and other stakeholders was seamless. The group was, therefore, able to satisfy all its customers and stakeholders, through its subsidiaries, without compromising quality.
Also, Kingsley Obiora, group chairman, in a statement at the 9th annual general meeting said, "Specifically, 2020 was a landmark year for FMDQ, as it saw the company's reorganisation into a group structure, with FMDQ Group becoming a non-operating holding company registered by the Securities and Exchange Commission (SEC), with three (3) SEC-registered capital market subsidiaries. These regulated subsidiaries include FMDQ Securities Exchange Limited, FMDQ Clear Limited and FMDQ Depository Limited, all further consolidating our business model, transforming FMDQ into Africa's first vertically integrated financial market infrastructure (FMI) group, and helping to de-risk the markets across the full capital market value chain, from pre-trade, trade to post-trade.
"Furthermore, in a bid to extend the opportunities in the capital markets to private companies, provide the much-needed transparency in the market for private companies' securities, and ultimately improve credibility in the market for private issuances, FMDQ Private Markets Limited was incorporated and operationalised in 2020. In order to ensure operational efficiency and build resilience in the FMDQ Entities, another wholly-owned subsidiary, iQx Consult Limited, our Information Technology franchise was also operationalised in 2020."