By Charles Abuede
Seen as the biggest investment into the country; to create 1,200 jobs while scaling back in Europe and Brazil
America's auto-manufacturing heavyweight, Ford Motor Company, has announced plans to plow $1.05 billion worth of investment into South Africa to upgrade its Silverton Plant, boost the annual capacity of the site to 200,000 units as well as create about 1,200 direct jobs in the country, the auto-maker said in a statement on Tuesday.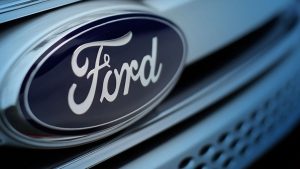 The move, which is seen as the biggest-ever investment by the Michigan-based company into South Africa, comes after the carmaker stated that it will halt its car building operation in Brazil after a century of business there, cut 5,000 jobs and closed down three factories last month. Also, Ford has gotten rid of thousands of jobs in Europe as part of sweeping $11 billion global restructurings and gathered about 1,400 salaried workers in the United States in the year 2020. Meanwhile, the outlay in South Africa will enhance the production of a new Ranger pickup truck for domestic sales and exports starting in 2022.
Andrea Cavallaro, who is the director of operations at Ford's International Markets Group, while commenting on the plans by the American automaker, said the company's investment is tied to prospects for the Ranger, one of the top three light commercial vehicles sold in the South African market, last year. He further revealed that the move was factored by the willingness of the government to listen to infrastructure requirements as well as the country's trade agreement.
"The transformation here in South Africa is not just about the next model. We want it to be a huge hub for the export of this product. It is a global product and is hugely successful. It was an easy decision," Cavallaro stated.
Also, South Africa's President Cyril Ramaphosa in a speech at the Silverton site, said: "This will help to expand and transform our country's manufacturing base. The plan is a clear statement of the company's confidence in this development and its ambitions for its South African business."
Cavallaro, speaking on the plans by the Michigan-based carmaker to plow over a billion-dollar into South Africa's manufacturing sector, said the partnership was penned in June 2019 after its first announcement was made and it was eventually expanded on to include self-driving and electric cars.
In the meantime, the investment by Ford Motors as well as the job creation will be welcomed as a booster to the nation's economy where almost a third of its labour force stands jobless coupled with the fact that the country was hard hit by the covid-19 pandemic, contracted GDP growth and resurgence of the infections weighing on economic activities in the country.