As performance defies lockdown to analysts' surprise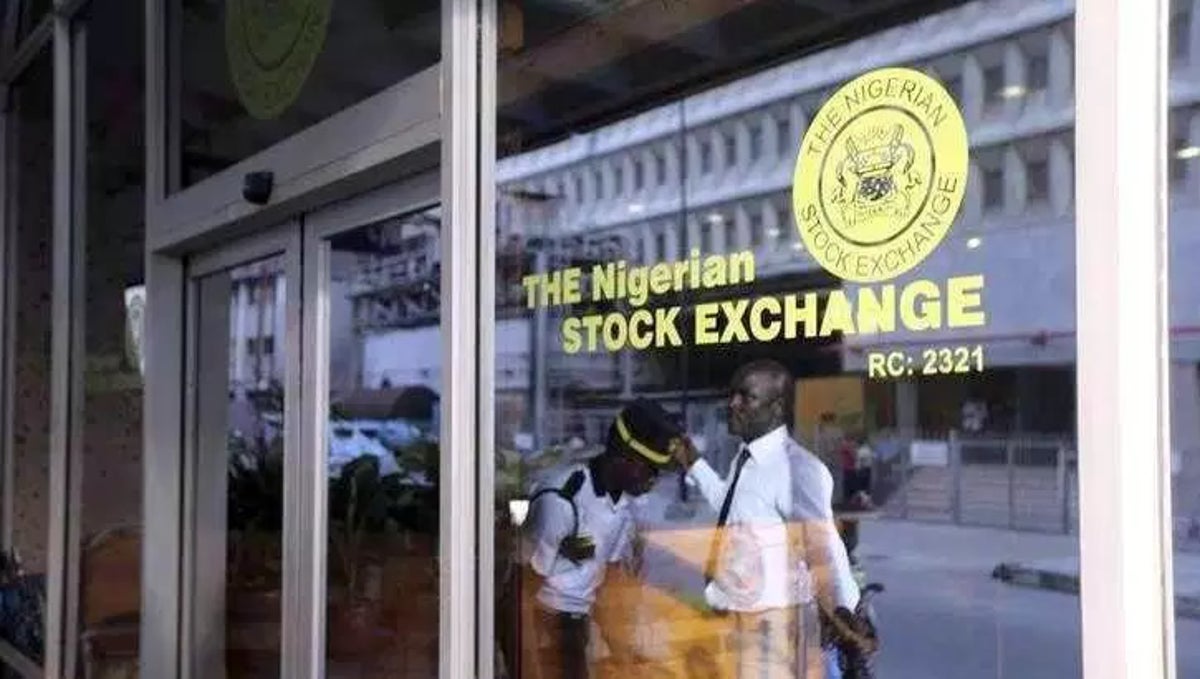 By Omobayo Azeez
Influence of foreign investors in the Nigerian capital market remains significant as their partial return to the equities market spurred N802 billion profit, equivalent to 7.19 per cent rise in the market value last week.
Investors' interest in the bellwether stocks led the domestic bourse to post the whopping 7.19 per cent weekly gain at the close of the four sessions last week to record its largest weekly return since the 10th January 2020 when it advanced by 9.1 per cent.
Findings show that the string of the positive performance was pulled by foreign investors, who returned to equities after weeks of failed attempts to repatriate their investment from the country.
This paper gathered that in the wake of falling external reserves in Nigeria due to lull and falling prices in the global oil market which sent panic to the local equities market, the expatriates resorted to selling spree of foreign portfolio investments at the Nigerian Stock Exchange (NSE).
Consequently, the equities market which gained significantly in January closed the Q1' 2020 with a loss of N1.87 trillion and shed N2.56 trillion in March alone.
Meanwhile, upon taking their money to Custodians for conversion into dollar before repatriation, the Central Bank of Nigeria refused to release dollar of the Import and Export Window for foreign exchange, leading to a long queue of expatriates willing to repatriate.
According to market observers, the long wait does not make business sense for the investors and knowing this, they are thronging back to the equities market which is the available investment outlet they can stake money on at the moment.
Some sources also informed business AM that the rally was also helped by recently maturing investments that have now found their way back into the stock market. Some fixed-income investments matured during the week and investors seeing an opportunity in the stock market are channeling these funds in that direction.
Observers in some other quarters explained that while some foreign investors may also be buying, most of them are not selling as they have sold down most of their investments in blue chips and observing Nigeria's currency situation before they probably begin another round of trading.
Despite the gain recorded, analysts said the return of the expatriates is momentary, believing that at any given opportunity, they will flee the Nigerian equities market to put their money in more stable market.
Meanwhile, the recent positive performance was in favour of stocks with good fundamentals such as MTN Nigeria, Nestle, GUARANTY, Zenith Bank Plc, Dangote Cement Plc, Larfage Africa, among others.
For instance, at the close of the market last week, Dangote Cement appreciated by 16.2 per cent to close at N136 per share; MTN Nigeria appreciated by 6.8 per cent to close at N101.50 per share, while NESTLE  surged by 16.5 per cent to close at N967 per share.
Mallam Garba Kurfi, managing director of APT Securities Limited, described these stocks and some others as the favorite of foreign investors because of the stocks' liquidity, healthy fundamentals and tendency to rise.
Commenting on the weekly performance, analysts at Codros Capital Plc said: "This week's performance was surprising, given that risks remain on the horizon following the increasing number of COVID-19 cases in Nigeria.
"Nonetheless, we note that the market performance was buoyed by fundamentally justified stocks and therefore advise again, that investors trade cautiously."
The NSE All-Share Index (ASI) and market capitalization both appreciated by 7.19 per cent to close the week at 22,921.59 basis points and N11.946 trillion respectively.
Consequently, the month-to-date (MTD) return increased to 8.6 per cent and year-to-date (YTD) loss moderated to -14.6 per cent while all other indices finished higher with the exception of NSE ASeM which closed flat during the week.
Meanwhile, a total turnover of 1.495 billion shares worth N12.894 billion in 20,982 deals were traded by investors on the floor of the Exchange, in contrast to a total of 2.440 billion shares valued at N19.932 billion that exchanged hands the previous week in 18,918 deals.
The financial services industry, measured by volume, led the activity chart with 1.238 billion shares valued at N8.424 billion traded in 12,835 deals; thus contributing 82.82 per cent and 65.33 per cent to the total equity turnover volume and value respectively.
The healthcare industry followed with 72.953 million shares worth N386.138 million in 465 deals and the third place was the consumer goods industry, with a turnover of 48.567 million shares worth N1.904 billion in 2,611 deals.
Trading in the top three equities namely, Omoluabi Mortgage Bank Plc, FBN Holdings Plc and Zenith Bank Plc, in terms of volume, accounted for 755.096 million shares worth N4.584 billion in 5,758 deals, contributing 50.50 per cent and 35.56 per cent to the total equity turnover volume and value respectively.
A total of 52,216 units of ETPs valued at N103.109 million were traded during the week in 15 deals, compared with a total of 3.027 million valued at N13.034 million transacted last week in 23 deals.
Unlike the previous week when trading on the federal government of Nigeria bonds attracted no participation, investors transacted a total of 2,495 units valued at N3.013 million this week in 12 deals.