Frontpage
Foreign investors upbeat on Nigeria's new foreign exchange regime
June 23, 20172.3K views0 comments
The Central Bank of Nigeria's (CBN) efforts to shore up and stabilize the country's foreign exchange market is receiving rave reviews from foreign investors who see the introduction of the Investors & Exporters window as a welcome development.
The seeming approval of the moves by the CBN can be gleaned from the activities of some adventurous stock and bond investors who are cautiously returning to the markets they fled two years ago.
The monetary authorities have indeed normalise the currency market and alleviate dollar shortages, most recently via the "Investors & Exporters FX Window", which allows investors and traders to swap naira for dollars at market-determined rates.
The new window adds to a confusing array of exchange rates. But it does seem to be succeeding in luring back some foreign funds, especially as the economy is expected to return to growth soon with inflation finally slowing.
Under the new system, in place since April, the opening and closing naira/dollar rates are determined by a poll of authorised bank dealers. The NAFEX or Nigerian Autonomous Foreign Exchange Rate Fixing is set around noon and serves as a benchmark for derivatives such as forwards and futures.
"It is a very good thing. Obviously having multiple exchange rates is not an optimum situation yet, but it is moving towards a more realistic exchange rate," said Oliver Weeks, economist at hedge fund Emso Asset Management, told Reuters, adding "This certainly makes the country more interesting."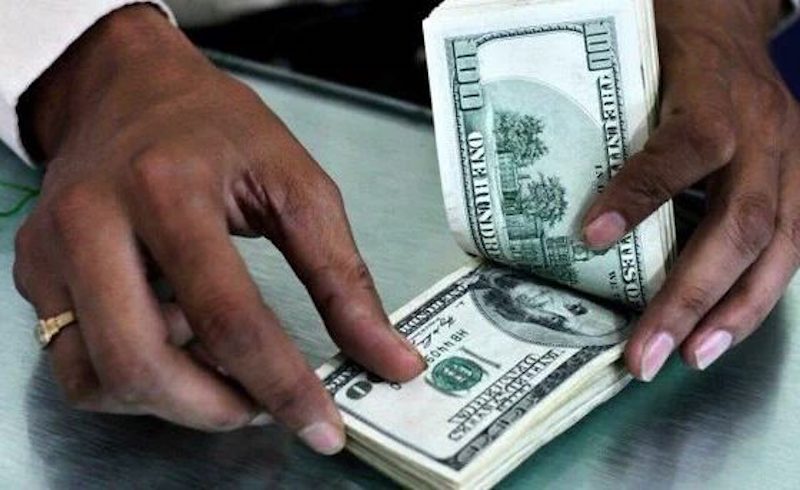 Weeks is reported to have said Emso has used the new mechanism successfully several times in the past six weeks.
Since the window's launch, foreigners have swapped some $2.2 billion through it, according to the central bank although London-based Exotix Capital said many of the deals were likely small as some people are still testing the new system.
According to Reuters, Sola David-Borha, Chief Executive Africa Regions at Standard Bank, one of the authorised dealers in the new window, said the window was working "reasonably well" and there was definitely liquidity.
Read also: Treasury bills dominance soar to 89% in fixed income market on attractive yields
"But the most important thing is that the central bank is willing to engage, and there is constant engagement now with bankers, investors and other stakeholders," David-Borha said.
Data from Lagos-based FMDQ OTC Securities Exchange, which hosts the window, shows the naira NAFEX fix at nearly 369 per dollar, well below the official 305 rate the central bank had previously clung to.
Interestingly, the CBN initiatives have rubbed off on the Nigerian bourse. The Lagos-based Nigerian Stock Exchange market has climbed nearly a third in the past six weeks and trading volumes have more than doubled. Local bonds, some paying yields over 20 percent, are also luring more foreign investors, local traders have said
The new window has re-opened the doors to the carry trade in naira – one of the few such opportunities on the continent outside South Africa, Yvette Babb, executive director for sub-Saharan Africa research and strategy at J.P Morgan told Reuters.
Babb estimates foreign portfolio outflows from Nigeria were around $6 billion last year, adding "Depressed equity prices and high local currency yields in combination with the exchange rate adjustment is likely to give rise to further foreign portfolio inflows."
But NAFEX still has plenty of critics as most investors are worried by authorities' failure to guarantee that the window will remain available in future, especially in the event of another sharp decline in oil prices.
Secondly, the central bank sold more than $6 billion from February to June to narrow the gap between the official and parallel market exchange rates. But with reserves of just over $30 billion, it is doubtful it can keep selling at such a pace.
"In the case of oil production coming down again, it is not clear that the currency will adjust and you could go back to a position where the market goes completely illiquid again," Emso's Weeks said.
However, those betting on NAFEX as heralding swift and full-fledged naira liberalization, may be disappointed if such a scenario occurs.
"Markets are expecting more exchange rate liberalization in the next six months, but policymakers seem to be seeking convergence by 2019," Babb added.