Economy
Forex rate, real reason commodities prices still high amid improved economy, MAN chief says
September 8, 20171.3K views0 comments
Frank Jacob, an industrialist, and president of Manufacturers Association of Nigeria (MAN) said Friday that the prices of domestic commodities still remain high because the naira-dollar exchange rate is still high.
Jacob told the News Agency of Nigeria (NAN) in Lagos that manufacturers are still burdened by the high cost of importation, as the current exchange rate between the old and new rate is over 40 percent.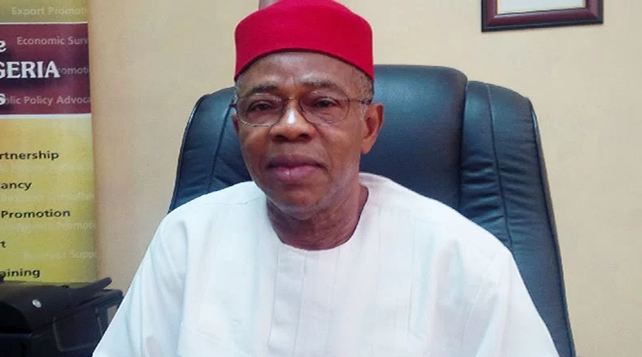 He said that consumers should not expect an immediate crash in the prices of commodities, in spite of the improved economic indicators.
In his words, "prior to now, domestic manufacturers usually accessed dollars at N190 and at most N206 to a dollar but now it is not tenable.
"How does a producer get a dollar at over N360 and sometimes above that amount and expect the producer to manufacture goods at cheap prices?
"Before the intervention of the apex bank, many domestic manufacturers could not cope with the fluctuating rates which made them close down and lay off workers.
"The new apex bank window for manufacturers had brought relief but the exchange rate now is quite different from the old rate.
"The prices of locally produced goods would only slide downward when the government policy on backward integration takes root, that is, when foreign inputs such as machineries are replaced by locally manufactured tools," Jacob said.
Jacob asserted that the government policy, which encourages backward integration, takes time and everybody should have to be patient for the programme to be felt, as the good policy of the current administration, Nigerians should expect a gradual drop in the prices of goods and a drastic drop in the next few years.