Frontpage
National: Governance, Policy & Politics
Former banking executive protests Lagos LAMATA, LASTMA BRT scam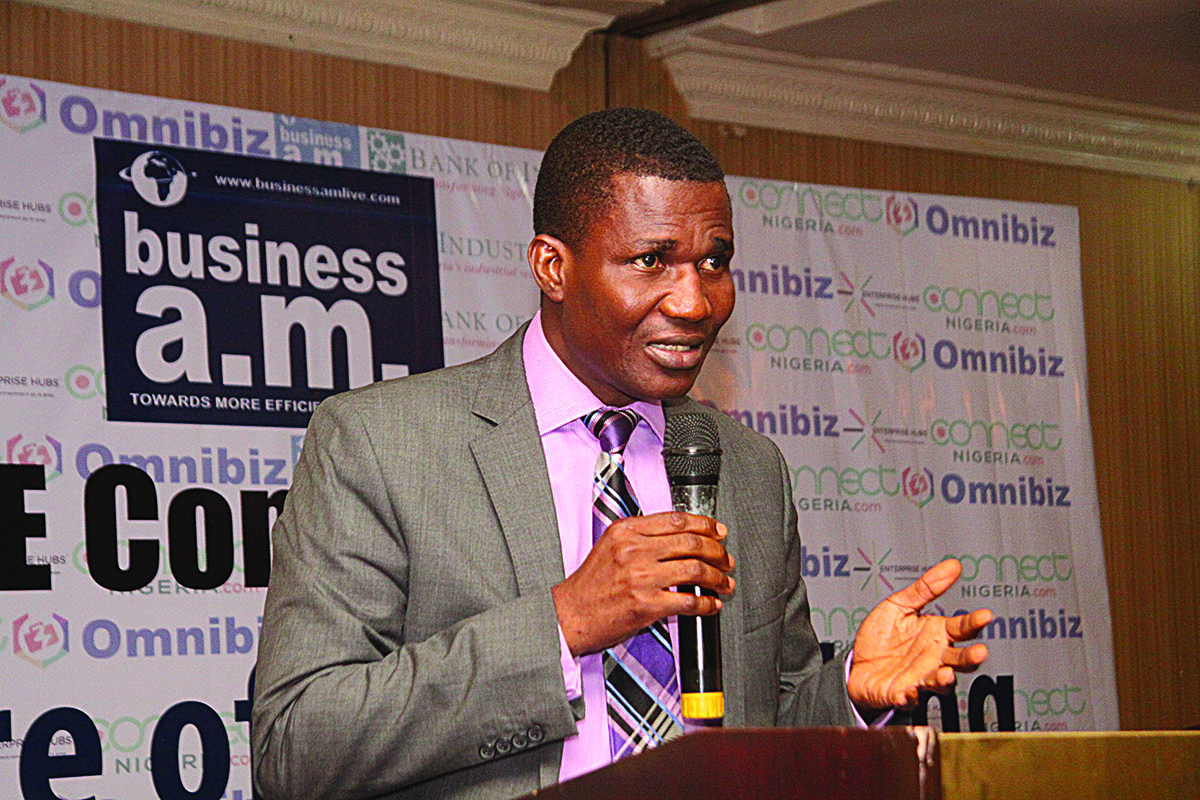 Phillip Isakpa is  Businessamlive Executive Editor.
You can contact him on phillipi@businessamlive.com with stories and commentary.
February 21, 2022375 views0 comments
Officials set-up unsuspecting motorists inunmarked, signless Mile 12/Ketu BRT lane
Official fine collected with issued LAMATA receipt
A retired banker and a very well regarded private sector citizen in Lagos has protested in the strongest terms about what he strongly believes to be a web of scam by which innocent and unsuspecting citizens in Lagos State are ambushed by officials of the Lagos Metropolitan Area Transport Authority (LAMATA), with the enforcement instrumentalities of Lagos State Traffic Management Authority (LASTMA) and their police attachees at Mile 12, Ketu axis on the Ikorodu Road, and extorted of different sums of money for supposed offences that were not clearly defined.
Anthony Kunle Owuye, an accountant and former senior bank executive with the old Nigerian subsidiary of French bank, Credit Lyonnais, has written a strong protest letter to Moyosore Onigbanjo, a senior advocate of Nigeria (SAN) and the Lagos State attorney general and commissioner for justice, asking him to review his matter during which he was injured and extorted by officials of these agencies for an offence that he did not commit as there was no clear sign or markings to show that his car in which he was been driven by his driver at the time he was invaded by a retinue of these officials was on a Bus Rapid Transit (BRT) lane.
In the letter seen by Business A.M., Owuye said that besides the fact that there was no prima facie offence committed, officials of the agencies along with their Nigeria Police Force attachees who injured him in their overzealousness to enforce a nonexistent offence when they jumped into his car, have many questions to answer. He is particular peeved that when he chose to pay the wrongful official fine of N70,000 instead of dealing with the officials who offered that he paid N30,000 (a starting point for him to negotiate), he did not get Lagos State Treasury receipt but a POS receipt of ELINADO GLOBAL SERVICES, a private firm which his research at the Corporate Affairs Commission showed to be inactive, suggesting it had not been filing returns to the CAC for years.
Narrating his ordeal, Owuye said the incident took place on February 1, 2022, a day he set out to go to Ikorodu town to see his seriously ailing former staff and he got into his car and had his driver take him there.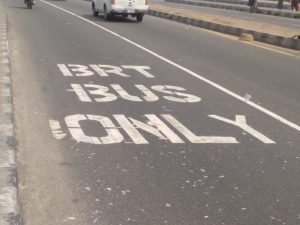 "My driver and I set out for the trip around midday. We have not been to Ikorodu in ages. Around 12.20pm, just as we were descending the Mile 12 Flyover towards Ikorodu, we were confronted by a swarm of an assortment of men in uniforms (gun brandishing LAMATA/LASTMA Task Force policemen and some men in mufti) appearing from nowhere, blocking the road, claiming that we were driving on the BRT lane. This was a frightening and discomfiting experience, with one of the armed men forcing himself into the car, sitting next to my driver, in front of my seat at the back. In trying to create enough leg-room for himself and to trap me inside my own car, the officer aggressively slided his seat backward, thus seriously injuring my legs. We were made to drive a distance away from the spot of the arrest where the rest of the gang and a handful of the spectators were standing. Then the bargaining started.
"After emphasising the gravity of our "offence", an unofficial payment of some N30,000 was suggested, for us to be allowed to continue on our journey, which I was obviously expected to negotiate. The alternative was to be taken to Ketu LAMATA Office to pay the official fine of N70,000. To the disappointment and disgust of this arresting officer, menacingly touting his gun inside my car, I opted to make the official payment."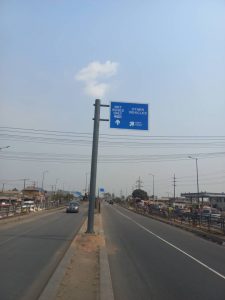 In his protest letter, Owuye told the commissioner about what he saw as a big scam in this whole experience. "The BRT lane, which we were accused of violating, was nothing but a trap, as there was not a direction sign or a clearly marked out BRT lane to guide road users. What more, it is so difficult not to be on a stretch of the unmarked BRT lane before coming clear off it, as the road is just so narrow and tight at the point of exiting the flyover. These taskforce men have been known to sometimes arrange for a vehicle to block the free lane, so that unsuspecting drivers can find themselves on the BRT lane. I understand these scamming enforcers simply lay by all day, waiting for prey to fall into their net. I understand people do fall into the net regularly.
"My plan was to make a difference by paying the official N70,000 fine rather than pay a bribe of N30,000 for an offence l did not commit, and thereafter, go on a social media campaign to draw attention to this scam, until I was to discover what I now consider a much bigger scam. You will please find below a copy of the bank alert message for the N70,000 I paid in LAMATA Office in Ketu reading ELINADO GLOBAL SERVICES LA NG as the payee and not the Lagos State Government or any of its agencies. Whereas the POS machine, as you may be able to glean from the receipt shown below, is programmed to read BRT ENFORCEMENT KM15 IKORODU ROAD PARKING LOT C NEAR BRT SHELTER KETU LAGOS, the rest of the coding on the POS machine printout is suspect. Quite irregular! Also, the handwritten receipt (copy below) is not on the standard state government treasury receipt. It is also suspect. The whole setup at the Ketu LAMATA depot for payment of fines is suspect from what I could see," Owuye told the commissioner for justice in his protest letter.
Owuye said apart from being fined for an offence that should not have been because there was no clear markings or sign showing it was a BRT lane on the day he was accosted, it was important to establish who ELINADO GLOBAL SERVICES LTD into which account the N70,000 fine he paid has been cleared. "I have visited CAC website to know more about ELINADO GLOBAL SERVICES LTD as a legal personality. What I found is shrouded in mystery. I have a copy of the CAC web page below. Please check for yourself," he further said in his letter to the commissioner.
Owuye raised questions for which he wants answers: "Is LAMATA not an agency of the state government? Why is LAMATA not issuing the standard state government treasury receipt?"
He said following the incident, pained as he was, he paid a return visit to the scene of the incident on February 2, 2022 with some friends, "a number of whom had suffered a similar fate as mine at the same scene and had chosen to just accept their fate and keep their peace. This is Nigeria and this is Lagos State, they said. They told me that I am simply wasting my time and that there is no justice in the land. I disagree with them and I pray you will prove them wrong," the elder banker challenged the commissioner.
He said the return visit on Wednesday was quite disturbing and distressing for him because they witnessed three rapid arrests in a span of some twenty minutes from where they parked down the road, watching from inside their vehicle.
"We left the scene and headed back to the LAMATA Ketu office. I was now able to identify my arresting Task Force police officer on Tuesday as Inspector Anthony of Task Force Group C. He had hidden his name tag from me on the Tuesday. The gentleman clerk in the office in Ketu, to whom Inspector Anthony handed me for processing on Tuesday, who again was dutifully busy processing a new set of preys on the Wednesday, is Mr Wisdom Hussain. Among the freshly brought in preys whose arrest we had earlier witnessed, were two young ladies visiting from abroad. They were in the country to attend a family celebration in Ikorodu. They were brought in for processing by Mr Hussain for whichever payment arrangement that was to be levied on them. The young ladies were helpless and thoroughly distressed. Is this their country? They lamented strongly to my hearing and I felt so sad," Owuye further narrated.
He also explained to the Lagos State attorney general and commissioner for justice that, "I am in much pain to have been framed for an offence I did not commit and to be so badly treated by a brute of a police officer who is nothing but corruption personified. BUT I AM MORE AGONISED BY THE PAYMENT TO ELINADO GLOBAL SERVICES. I have no transaction whatsoever with this company to whom Mr Hussain made me give my bank debit card in payment of fine to Lagos State Government or its agency LAMATA. There is nothing to tie the records made on the offence and the arrest, to my payment of N70,000 on the POS machine of one of the three ordinary looking market-type girls sitting in an office next to Mr Hussain's office. They have some two or three POS machines with them. When asked who they work for, they nervously confirmed they are working for ELINADO GLOBAL SERVICES. Mr Hussain, disturbed by my confrontation with the girls, simply threw up his arms in the air when I asked him about the regularity of the payment to ELINADO.
"This is what we have been asked to do…" That was all he could say. Also, asked about the injustice in being accused and penalised for driving on an unmarked BRT lane, he expressed his frustration thus: "We have told them many times that this is wrong and that they must put the necessary signs and warnings in place." Who are "they"? Owuye asked.
According to Owuye, following the moves he began to make to draw attention to this extortion, he said he learnt that fresh road markings were hurriedly started on Friday 4th February 2022, adding, "This is definitely not unconnected with my threats to raise hell about my illegal arrest and punishment. This is curious and difficult to believe. From what I have seen on my visit today 9th February, there is still more work to be done to save innocent road users from continuing embarrassment," he told the commissioner.
Owuye told Business A.M. that given the fact that markings on the road and and the putting up of signs began after he was fined, that fine was illegal and so should be remedied. But he said the state also owes taxpayers an explanation on how an inactive private company called Elinado Global Services came to collect fines belonging to the Lagos State government.