Revenue
Former governor urges Nigeria federal government to review tax laws
March 7, 2018796 views0 comments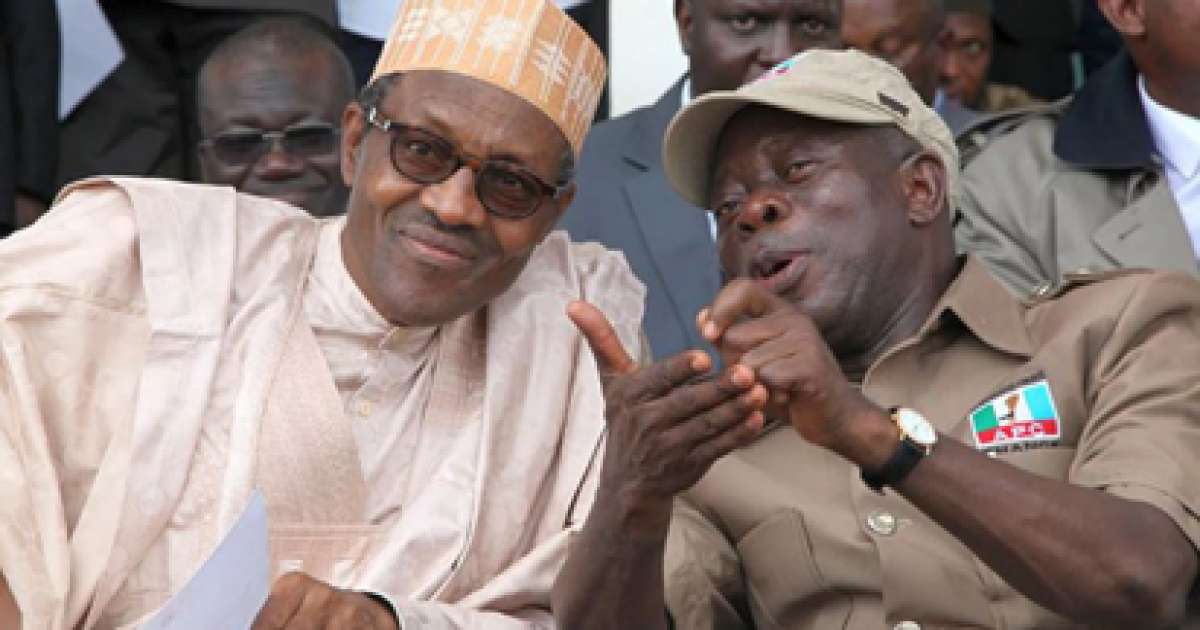 ---
Adams Oshiomhole, former Edo state governor, has called for a review of Nigeria's tax laws for an effective tax administration.
Oshiomole, also a former President, Nigeria Labour Congress (NLC), made the call at the 26th Convocation Lecture of the Lagos State Polytechnic (LASPOTECH), Ikorodu.
In his lecture entitled, "Crisis of Governance, Governance of Crisis : The Role of Education in Nibbling Governance Crisis in Nigeria," the former governor said the Federal Government must put necessary machinery in place to ensure that those who are expected to pay tax do so as and when due for improved infrastructural development of the country.
Oshiomhole regretted that the only group of people who pay tax regularly are salary earners whose taxes were deducted at source.
He expressed disappointment that millions of taxable adults had devised means of evading tax.
"How do we justify tax payment because most people say why do we pay tax when they will steal the money, what are they doing with it? Look at the roads they are bad, " he said.
According to him, such statement was mere excuses as the first step to be taken is to pay the tax to get moral and legal right to demand the judicious use of the money by the government.
Oshiomhole urged the federal government to take a cue from the effective tax system of the Lagos State Government which had devised a means of identifying those who are expected to pay tax and ensure that they comply.
"The developmental strides and successes recorded in Lagos State is a result of proper tax collection and judicious use of the fund.
"Government must ensure that those who are at advantage pay their taxes and the fund generated should be used to deliver infrastructure for those who are at disadvantaged and everyone.
"You can't expect good roads, water and other social amenities if you don't pay tax; once you pay then you can begin to probe the authorities and demand accountability for your money, " he said.
On the rights of the citizens, Oshiomhole noted that the logic of democracy enables citizens to have not only the weapon to vote once in four years but to "police and interrogate" those they voted for in between the elections.
He decried the poor state of the nation's economy which he blamed on mismanagement of the country's resources by the previous administration.
"The manifestation of the crisis in Nigeria include but not limited to corruption, failing public schools, security challenges, growing population, among others.
"While it cannot be established that everybody is involved in corruption, its existence must be recognised by all and fought out of our system."
Oshiomhole noted that corruption had affected almost all the sectors of the country, adding that graft was not limited to only those in government.
According to him, the poor state of infrastructure and absence of basic facilities such as stable power supply, potable water, good roads and functional refineries are caused by corruption.
On petrol subsidy, the ex-governor he said rather than subsidising petroleum products the government should handover the refineries to competent private investors who would make manage and run them.
"Rather than to lament and agonize, what we need do is to organize and tackle those things that have brought us down as a nation.
"As Nigerians, we must recognise the problems confronting the country so as to diagnose and prescribe solutions to fix them.
"The responsibility of leaders is to fix the country rather than join the citizens to lament.
"When one notices that an environment is oppressive, what is expected of the victim is not to sit down to lament but to devise a way out of the problem," he said.
He, however, hailed President Muhammadu Buhari on the war against corruption, saying it recorded remarkable results.
"The era of impunity of doing it and nothing will happen is almost over in Nigeria; this is an era bringing every offender to book no matter their status," the former governor said.