By Samson Echenim
Freight forwarders operating at the Lagos ports have protested the truck call-up system initiated by the Nigerian Ports Authority (NPA), but failed to check traffic gridlock on the port access roads.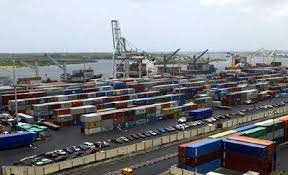 The freight forwarders, who congregated under a common platform, observed that the collapse of the call-up system introduced by the NPA to sanitise and streamline truck access to the port, has thrown up huge operational challenges that are threatening to muzzle them out of business.
Tanko Ibrahim, vice president of Western Zone of the National Association of Government Approved Freight Forwarders (NAGAFF), who convened the freight forwarders for the protest at the weekend, said the terminals operators, shipping companies and the presidential task team on Apapa traffic gridlock have all cashed in on the chaos that resulted from the failed call-up system to subject freight forwarders to unwarranted extortion and harassment.
Ibrahim disclosed that as a result of these challenges, the concerned freight forwarders have written to the NPA authority to convene a meeting of relevant stakeholders to address the problems.
He said, "The NPA call-up system has collapsed due to the failure  of the shipping companies to adhere to the NPA directive to have holding bays.
"Also, the terminal operators, especially the APMT which take in the highest number of trucks, lack adequate cargo handling equipment which made trucks cleared to access the terminal get stranded at the gate, thereby causing long queues on the access roads."
He lamented that the development has now created traffic nightmare on the port access roads which has thrown up lots of challenges.
He further disclosed that as a result of the gridlock, the shipping companies slam on them huge and avoidable  demurrage charges, while their containers deposits are usually mutilated or not returned .
In addition, the freight forwarders complained that their Terminal Delivery Order( TDO) issued by the shipping companies usually get expired as truck drivers are perpetually entangled in the traffic mayhem, while the shipping companies would usually insist on re-validation of the TDO at a cost.