Technology
Galaxy Backbone partners Newwaves on virtual conferencing solution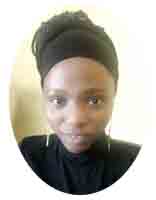 She is a passionate writer whose flair for journalism earned her awards as a campus journalist. Driven by hunger for success, she strives to make the world a better place with insightful, analytical and informative piece around insurance, technology and other sections.
August 18, 2021253 views0 comments
Galaxy Backbone, a digital infrastructure and shared services provider and Newwaves Ecosystem, a creative digital company, have formed a partnership that will facilitate the deployment of Konn3ct, an indigenous virtual conferencing solution for  video conferencing, voice calls, content sharing and chat, among users across desktop, mobile and workspaces. The partnership is in line with the drive by the government to boost local content adoption in the country.
Muhammad Abubakar, director-general, Galaxy Backbone, represented by Baffajo Beita, head Of enterprise business group, said at the partnership signing that Galaxy Backbone was happy to promote indigenous solutions, especially in the areas of aiding business of government.
While the Konn3ct platform allows users to pay in the local currency so as to save the government foreign exchange spending, it has also been designed to provide the best value for money in terms of ease of communications, improved security and ease of use.
Williams Olufemi, chief enabling officer and director, Newwaves Ecosystem, expressed delight and appreciation to the management of Galaxy Backbone for their belief in local solutions, adding that his team has  recently integrated a learning management feature on Konn3ct to make it suitable for educational institutions in Nigeria to adopt it, in addition to the online retail meetings and web conferencing features.
Canvassing for indegenous virtual content, he queried Nigeria's federal executive council meetings for the use of Webex, NITDA for the use of MS Teams for programmes and federal and state legislatures for using Zoom in place of a viable local alternative.
"You will notice how vibrant and profitable the entertainment industry is now because Nigerians develop taste and preference for the local content. Konn3ct could just be a vehicle for radical change and transformation of the local ICT sector," he explained.