Energy
GE Power recommends full optimisation of Nigeria's national grid for energy sustainability
February 9, 2023289 views0 comments
By Habeeb Adamu
General Electric Power, an energy technology company, has recommended that full optimisation of Nigeria's national grid should be a critical part of the discourse around achieving sustainable energy.
The energy company noted this in a statement by Mohammed Mijindadi, the company's managing director, Gas Power Plant (Anglophone West Africa).
Mijindadi said energy transition would enable the power sector to attain the level of energy required to fully optimise the national grid and wean the industry from the current risks.
According to him, hydro and gas are important for powering the country's dreamed industrialisation.  He also argued that gas is still very critical to the country's future energy needs.
Going forward, the managing director said that the company shared the desire to leverage the country's natural gas to power the economy, adding that a few of the projects the firm was working on would add about 500 megawatts to the national grid at completion.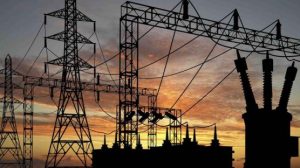 Mijindadi disclosed that the company team, which comprises over 90 per cent Nigerian indigenes, fully understand the issues relating to the country's power challenge and committed to deploying its technology to support the country in achieving sufficiency.
"Nigeria's power sector, today, is very convoluted. That does not mean the problems are not solvable. Many stakeholders need to be aligned. There are gas producers who are looking for where to push their gas to get the best value. They are not incentivised to sell gas in Nigeria since we are competing with other markets. We have the generating companies (GenCos) who cannot generate without gas. It would be easy for GenCos to take the gas but they do not own it. So, they depend on other parties who have other obligations and constraints.
"The transmission also comes with its unique challenges. At some point, the Transmission Company was concessionned but not much was achieved. There has not been sufficient investment in the infrastructure. Today, it can only move 5,000MWs, which is the reason you may be a part of the market where they feel they can get money from unfairly favoured. But that is not the fault of the company. There are the distribution companies (DisCos), which have been fully privatised, but where there are still challenges," he explained.