Frontpage
Global analysts see Nigeria's wealth stabilizing on another round of political change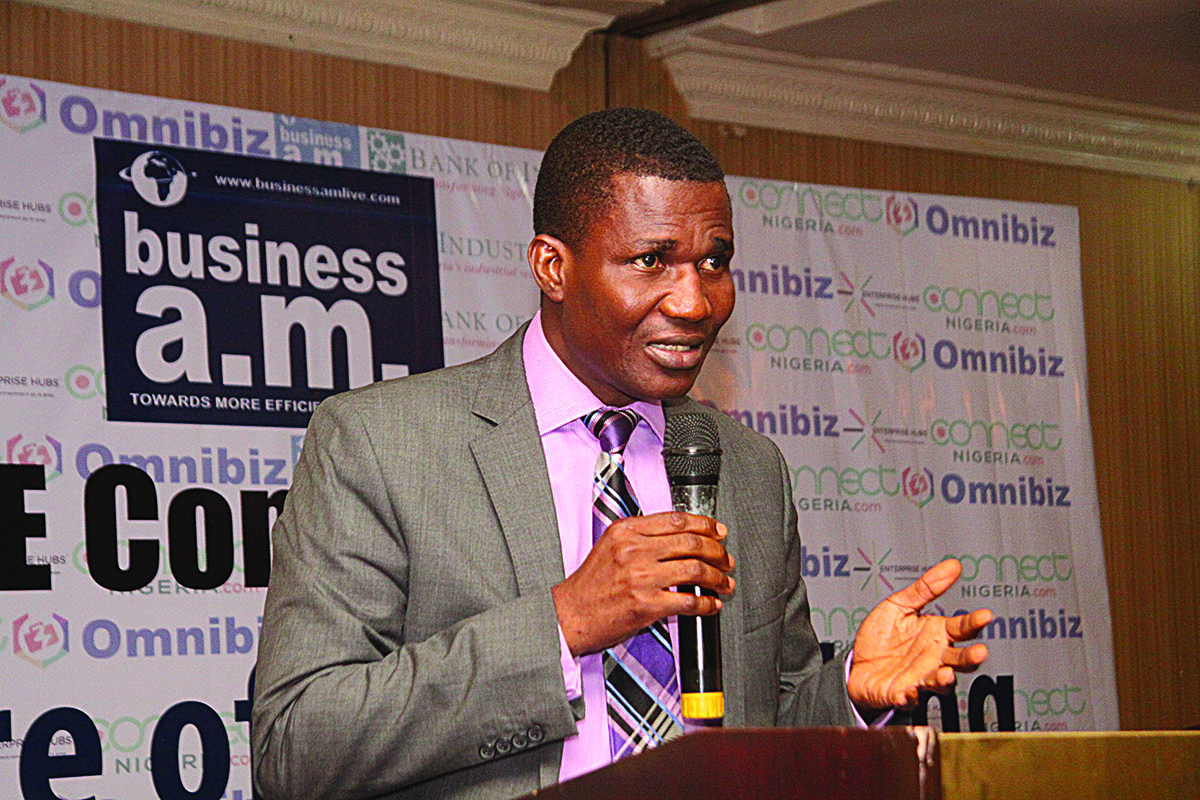 Phillip Isakpa is  Businessamlive Executive Editor.
You can contact him on phillipi@businessamlive.com with stories and commentary.
January 31, 20181.5K views0 comments
---
Nigeria lost one thousand super rich, high net-worth individuals (HNWI) who, by choice, moved out of the country to live and do business in other countries in 2017, according to a New World Wealth report, that became widely available Wednesday.
The report authors explained that such a loss of wealthy individuals by a country normally results from a sign of trouble in the political economy of a country, noting that: "Rich people are often the first people to leave because they can — unlike the middle class or the poor."
New World Wealth said it does not forecast any growth in the ultra-wealthy population in Nigeria over the coming decade following on from a 20 percent decline last year alone due to economic and political tensions in the country.
In another global wealth report, however, a group of research analysts in the 2017 Knight Frank "The Wealth Report", that provides a global perspective on prime property and investment, described Nigeria as a potential hotspot for wealth creation that was worth watching.
But the group warns that taking into account the exodus from the country of 1000 HNWIs in 2017 alone, it would take another round of political change for Nigeria's wealth to stabilize and, therefore, create the environment for the country to have net positive migration of super-rich and wealthy individuals.
In the view of Geoffrey Yu, who heads the United Kingdom Investment Office at Switzerland's global financial services firm, UBS, there are opportunities for wealth creation that could come to fruition if the stability of governance is achieved.
"The key factor will be whether the greater stability of governance can be achieved, but there are reasons to be optimistic, especially after the last general election in 2015," Yu said.
He specifically noted that if there was a further round of political change, " people will feel more secure investing from overseas – and the wealth created in the country will be more likely to stay put," he explained.
Areas of the Nigerian economy where there are potentials for wealth creation, according to Yu, are tech and telecoms sector and mobile banking, adding also that as an oil exporter, Nigeria stands to gain from a rise in oil prices, notwithstanding that Kemi Adeosun, the country's finance minister, has recently said Nigeria no longer cares about global oil prices in its planning.
But Yu admonished the Nigerian government to invest any windfall arising from rising oil prices on education, infrastructure and productivity. "As an oil exporter, Nigeria also benefits from the stabilisation and potential uplift of oil prices. It is imperative that any commodity windfall is invested in education, infrastructure and productivity, and in a manner that benefits all segments of this diverse society," Yu said.
Besides, as a country now starting from a low base after recession, Yu noted that very simple changes to political, fiscal and governance frameworks can make a big difference, stressing that, "the returns on reform" will be high.
[tribulant_slideshow featured="true" featurednumber="" featuredtype="post"]
| Date | Currency | Buy(₦) | Sell(₦) |
| --- | --- | --- | --- |
| 09/08/2019 | Dollar | 358 | 360 |
| 09/08/2019 | Euro | 392 | 396 |
| 09/08/2019 | Pound | 444 | 450 |
| 08/08/2019 | Dollar | 358 | 360 |
| 08/08/2019 | Euro | 392 | 396 |
| 08/08/2019 | Pound | 444 | 450 |
| 11/8/2018 | Dollar | 357 | 360 |
| 11/8/2018 | Euro | 403 | 406 |
| 11/8/2018 | Pound | 467 | 472 |
| 02/5/2018 | Dollar | 360 | 362 |
| 02/5/2018 | Euro | 440 | 443 |
| 02/5/2018 | Pound | 500 | 505 |
| 03/5/2018 | Dollar | 360 | 362 |
| 03/5/2018 | Euro | 440 | 443 |
| 03/5/2018 | Pound | 500 | 505 |
| 03/8/2018 | Dollar | 357 | 360 |
| 03/8/2018 | Euro | 412 | 418 |
| 03/8/2018 | Pound | 470 | 478 |
| 4/4/2018 | Dollar | 360 | 362 |
| 4/4/2018 | Euro | 442 | 444 |
| 4/4/2018 | Pound | 503 | 506 |
| 04/5/2018 | Dollar | 360 | 363 |
| 04/5/2018 | Euro | 436 | 442 |
| 04/5/2018 | Pound | 498 | 502 |
| 4/6/2018 | Dollar | 361 | 363 |
| 4/6/2018 | Euro | 418 | 420 |
| 4/6/2018 | Pound | 484 | 487 |
| 5/4/2018 | Dollar | 360 | 362 |
| 5/4/2018 | Euro | 442 | 443 |
| 5/4/2018 | Pound | 503 | 506 |
| 5/6/2018 | Dollar | 361 | 363 |
| 5/6/2018 | Euro | 418 | 420 |
| 5/6/2018 | Pound | 485 | 490 |
| 5/9/2018 | Dollar | 357 | 361 |
| 5/9/2018 | Euro | 410 | 416 |
| 5/9/2018 | Pound | 460 | 466 |
| 06/4/2018 | Dollar | 360 | 362 |
| 06/4/2018 | Euro | 438 | 445 |
| 06/4/2018 | Pound | 498 | 505 |
| 6/4/2018 | Dollar | 360 | 362 |
| 6/4/2018 | Euro | 442 | 443 |
| 6/4/2018 | Pound | 503 | 506 |
| 6/6/2018 | Dollar | 360 | 362 |
| 6/6/2018 | Euro | 417 | 420 |
| 6/6/2018 | Pound | 480 | 487 |
| 07/5/2018 | Dollar | 360 | 362 |
| 07/5/2018 | Euro | 430 | 437 |
| 07/5/2018 | Pound | 495 | 503 |
| 7/6/2018 | Dollar | 360 | 362 |
| 7/6/2018 | Euro | 415 | 422 |
| 7/6/2018 | Pound | 480 | 487 |
| 07/8/2018 | Dollar | 357 | 360 |
| 07/8/2018 | Euro | 409 | 414 |
| 07/8/2018 | Pound | 467 | 475 |
| 08/5/2018 | Dollar | 361 | 363 |
| 08/5/2018 | Euro | 432 | 435 |
| 08/5/2018 | Pound | 498 | 503 |
| 8/6/2018 | Dollar | 360 | 362 |
| 8/6/2018 | Euro | 415 | 421 |
| 8/6/2018 | Pound | 480 | 487 |
| 09/5/2018 | Dollar | 361 | 363 |
| 09/5/2018 | Euro | 430 | 435 |
| 09/5/2018 | Pound | 495 | 500 |
| 10/4/2018 | Dollar | 360 | 362 |
| 10/4/2018 | Euro | 438 | 445 |
| 10/4/2018 | Pound | 497 | 505 |
| 10/5/2018 | Dollar | 361 | 363 |
| 10/5/2018 | Euro | 427 | 430 |
| 10/5/2018 | Pound | 495 | 500 |
| 11/4/2018 | Dollar | 360 | 362 |
| 11/4/2018 | Euro | 442 | 444 |
| 11/4/2018 | Pound | 500 | 504 |
| 11/5/2018 | Dollar | 361 | 363 |
| 11/5/2018 | Euro | 425 | 430 |
| 11/5/2018 | Pound | 495 | 500 |
| 12/4/2018 | Dollar | 360 | 362 |
| 12/4/2018 | Euro | 440 | 443 |
| 12/4/2018 | Pound | 502 | 507 |
| 12/9/2018 | Dollar | 358 | 360 |
| 12/9/2018 | Euro | 410 | 415 |
| 12/9/2018 | Pound | 465 | 470 |
| 13/4/2018 | Dollar | 360 | 362 |
| 13/4/2018 | Euro | 440 | 443 |
| 13/4/2018 | Pound | 502 | 507 |
| 14/5/2018 | Dollar | 361 | 363 |
| 14/5/2018 | Euro | 427 | 430 |
| 14/5/2018 | Pound | 495 | 500 |
| 14/8/2018 | Dollar | 357 | 360 |
| 14/8/2018 | Euro | 408 | 416 |
| 14/8/2018 | Pound | 465 | 470 |
| 15/5/2018 | Dollar | 361 | 363 |
| 15/5/2018 | Euro | 425 | 430 |
| 15/5/2018 | Pound | 493 | 500 |
| 16/4/2018 | Dollar | 360 | 362 |
| 16/4/2018 | Euro | 442 | 444 |
| 16/4/2018 | Pound | 503 | 508 |
| 16/5/2018 | Dollar | 361 | 363 |
| 16/5/2018 | Euro | 425 | 430 |
| 16/5/2018 | Pound | 493 | 500 |
| 16/7/2018 | Dollar | 358 | 361 |
| 16/7/2018 | Euro | 414 | 418 |
| 16/7/2018 | Pound | 475 | 481 |
| 17/4/2018 | Dollar | 360 | 363 |
| 17/4/2018 | Euro | 442 | 445 |
| 17/4/2018 | Pound | 504 | 510 |
| 17/5/2018 | Dollar | 361 | 363 |
| 17/5/2018 | Euro | 425 | 430 |
| 17/5/2018 | Pound | 493 | 498 |
| 17/7/2018 | Dollar | 358 | 361 |
| 17/7/2018 | Euro | 414 | 418 |
| 17/7/2018 | Pound | 475 | 482 |
| 17/8/2018 | Dollar | 357 | 360 |
| 17/8/2018 | Euro | 405 | 412 |
| 17/8/2018 | Pound | 463 | 467 |
| 18/4/2018 | Dollar | 360 | 363 |
| 18/4/2018 | Euro | 440 | 444 |
| 18/4/2018 | Pound | 504 | 510 |
| 18/5/2018 | Dollar | 361 | 363 |
| 18/5/2018 | Euro | 425 | 428 |
| 18/5/2018 | Pound | 493 | 500 |
| 18/7/2018 | Dollar | 356 | 360 |
| 18/7/2018 | Euro | 414 | 418 |
| 18/7/2018 | Pound | 475 | 480 |
| 19/4/2018 | Dollar | 361 | 363 |
| 19/4/2018 | Euro | 441 | 444 |
| 19/4/2018 | Pound | 508 | 511 |
| 20/4/2018 | Dollar | 361 | 363 |
| 20/4/2018 | Euro | 440 | 443 |
| 20/4/2018 | Pound | 508 | 511 |
| 20/7/2018 | Dollar | 357 | 360 |
| 20/7/2018 | Euro | 415 | 420 |
| 20/7/2018 | Pound | 475 | 483 |
| 21/5/2018 | Dollar | 362 | 365 |
| 21/5/2018 | Euro | 425 | 430 |
| 21/5/2018 | Pound | 485 | 495 |
| 22/5/2018 | Dollar | 362 | 364 |
| 22/5/2018 | Euro | 423 | 430 |
| 22/5/2018 | Pound | 485 | 495 |
| 23/4/2018 | Dollar | 361 | 363 |
| 23/4/2018 | Euro | 440 | 444 |
| 23/4/2018 | Pound | 506 | 511 |
| 23/5/2018 | Dollar | 362 | 365 |
| 23/5/2018 | Euro | 425 | 430 |
| 23/5/2018 | Pound | 490 | 495 |
| 23/7/2018 | Dollar | 357 | 360 |
| 23/7/2018 | Euro | 415 | 420 |
| 23/7/2018 | Pound | 475 | 483 |
| 24/4/2018 | Dollar | 360 | 363 |
| 24/4/2018 | Euro | 440 | 444 |
| 24/4/2018 | Pound | 505 | 511 |
| 24/5/2018 | Dollar | 362 | 365 |
| 24/5/2018 | Euro | 425 | 430 |
| 24/5/2018 | Pound | 490 | 495 |
| 25/4/2018 | Dollar | 360 | 363 |
| 25/4/2018 | Euro | 442 | 444 |
| 25/4/2018 | Pound | 503 | 508 |
| 25/9/2018 | Dollar | 358 | 361 |
| 25/9/2018 | Euro | 415 | 420 |
| 25/9/2018 | Pound | 475 | 480 |
| 26/4/2018 | Dollar | 361 | 363 |
| 26/4/2018 | Euro | 439 | 443 |
| 26/4/2018 | Pound | 503 | 507 |
| 26/7/2018 | Dollar | 357 | 360 |
| 26/7/2018 | Euro | 413 | 418 |
| 26/7/2018 | Pound | 475 | 480 |
| 27/4/2018 | Dollar | 361 | 363 |
| 27/4/2018 | Euro | 440 | 444 |
| 27/4/2018 | Pound | 500 | 504 |
| 28/5/2018 | Dollar | 362 | 367 |
| 28/5/2018 | Euro | 425 | 430 |
| 28/5/2018 | Pound | 495 | 500 |
| 30/4/2018 | Dollar | 360 | 363 |
| 30/4/2018 | Euro | 440 | 443 |
| 30/4/2018 | Pound | 500 | 505 |
| 30/5/2018 | Dollar | 362 | 365 |
| 30/5/2018 | Euro | 423 | 428 |
| 30/5/2018 | Pound | 493 | 498 |
| 31/5/2018 | Dollar | 361 | 363 |
| 31/5/2018 | Euro | 423 | 426 |
| 31/5/2018 | Pound | 493 | 495 |