WORLD BUSINESS & ECONOMY
Global crypto market nears $3trn as Dogecoin, Solana rides on a moon trip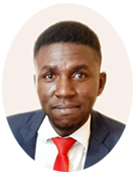 A graduate of Economics and Statistics from the University of Benin. An experienced researcher and business writer in the print and digital media industry, having worked as a Research Analyst at Nairametrics, Voidant Broadcasting Ltd, Entrepreneurs.ng, and currently a Market and Finance Writer at Business a.m. For stories, press releases, exclusive events, call +2347052803696 or send a mail to abuedec@gmail.com.
November 15, 2021249 views0 comments
Total market capitalisation of the global crypto market has risen to nearly $3 trillion in spite of a moderate slowdown experienced amid heavy trading activities.
Recent data from the crypto market shows that total market volume has risen more than 20 percent in the last few days to drive the market cap to $2.9 trillion, with Doge already positioned to go to the moon.
The moon mission by Doge is funded entirely by Dogecoin and powered by Elon Musk's company, SpaceX, and it is projected to launch in the early days of 2022.  It is understood that SpaceX partnered with two blockchain companies, Unizen, a smart exchange ecosystem, and ZenX, a decentralized finance incubator, to help build the blockchain-based satellite, DOGE-1 CubeSat, that will go orbital; giving Doge an avenue into real-world adoption and showing how crypto could lay the 'foundation for interplanetary commerce'.
Data from Coinmarketcap shows that Bitcoin's price, which hit $65,579.01 early last Thursday, was sitting at $64,925.18 by Friday while its dominance is currently 30.07 percent, a decrease of 1.05 percent over the day. Consequently, Bitcoin's market cap currently sits at $1.22 trillion with a 0.19 percent rise under 24 hours as at the time of writing.
Furthermore, data shows that Ethereum (ETH) might be hitting record highs right now, according to crypto analysts, but sky-high gas fees are sending some crypto-lovers into the arms of other upcoming currencies.
In the past month and a half, the world's leading cryptos have grown amazingly, with most of them reaching new record valuations. The recent price surges in crypto assets have been triggered by rallies in Bitcoin and Etherum, the top two coins. However, some other cryptocurrencies witnessed much bigger growth.
Data from StockApps revealed that Solana is a coin to watch and keep a tab on as the coin convincingly tops the list of the fastest-growing cryptos in 2021, with its market cap surging by nearly 1,000 times year-to-date.
In 2021 there has been a doubling of the total number of coins in the crypto space with the number jumping from around 4,000 to almost 8,000 in November. However, the vast majority of them don't have the functionality or depth of the big coins like Solana, considered a potential long-term competitor with Ethereum as a result of the relatively cheap transactions on the coin compared to Ethereum because its technology allows tens of thousands of transactions per second, much more than around 100 for ETH.
The CoinMarketCao data also showed that since the start of the year, Dogecoin has been next to Solana in market cap increase but the total value of all DOGE coins has surged by 5,334 percent to $36.3 billion. Also, for Bitcoin, the year 2021 has also been a good year as it became the world's third-largest crypto by market cap. Statistics indicate the combined value of all BNB coins soared by 1,909 percent year to date to $108.7 billion.
But apart from these two cryptos, Cardano and USD Coin were the only other digital coins that have seen a four-digit growth this year as statistics show the combined value of all ADA coins jumped by an impressive 1,311 percent year to date to $77.9 billion, ranking it as the fourth-largest crypto globally. USD Coin follows with $34.5 billion in market cap and 1,119 percent year to date growth.
In another development, digital asset analysts are already positing that some assets could make one richer as several companies are beginning to take giant steps and entering into the world of crypto with offerings to users while leveraging on smart order routing to source digital assets at favourable prices from the market makers, exchanges, and OTC desks, with no pre-funding required.
In the area of partnerships, Mastercard is taking Bitcoin into Asia with a new series of crypto-linked cards. Hong Kong's Amber Group, Thai crypto exchange, Bitkub, and Australian platform, Coinjar, is set to partner with Mastercard's global crypto card programme to provide debit cards that convert cryptos into hard currency.