Frontpage
Insurance & Pension Business
WORLD BUSINESS & ECONOMY
Global insurers record massive $42bn claims payout in H1 '21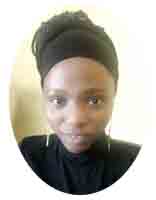 She is a passionate writer whose flair for journalism earned her awards as a campus journalist. Driven by hunger for success, she strives to make the world a better place with insightful, analytical and informative piece around insurance, technology and other sections.
August 2, 2021403 views0 comments
The global insurance market paid out huge claims estimated to have reached $42 billion in the first half of 2021, a report by global insurance broker AON has revealed.
The massive payout was driven by claims from natural disasters and catastrophes and civil unrest.
According to AON, first-half catastrophe insured losses are only two percent higher than the 10-year average ($41 billion), 39 percent higher than the 21st Century average ($30 billion), and 101 percent higher than the average of all years since 1980 ($21 billion).
Estimating that natural disaster cost the global economy around $93 billion in the first-half of 2021 from a minimum of 163 natural disaster events that occurred in H1 2021,  the global insurance broker stated thus: "The economic loss tally is some 32 percent lower than the previous decade ($136 billion), 16 percent lower since 2000 ($110 billion), but 9 percent higher than the average of all years since 1980 ($85 billion). All of these numbers remain preliminary."
While it reported that natural disasters claimed 3,000 lives during the first-half, which is well below the long-term average (since 1980) of 38,900 and the median of 7,600, AON counted 22 events that drove billion dollar economic losses, the majority of which were weather related.
It added that on an insured loss basis,  there were at least 10 separate billion-dollar industry catastrophe loss events with the US winter storm and freezing weather delivered by the polar vortex, which Aon pegs at the generally accepted $15 billion level being the costliest of them.
"After that, the severe weather event in Europe in June drove a $3.4 billion industry loss, the Fukushima offshore earthquake, a $2.5 billion loss and another US severe weather event, $2.5 billion as well," it said.
In Nigeria, many insurers are still battling with a backlog of claims resulting from the October 2020 EndSARS protest. According to NIA, there are a total of 1,661 protest-induced claims as a result of the #EndSars protests, of which 143 substantiated claims worth N105 million have been settled.
In South Africa, insurers there saw losses from week long riots which was estimated at over $690 million while claims from damage and theft from businesses affected by civil unrest in South Africa are likely to be between $484 million and $692 million.