Frontpage
Global investors pare risk as $1.7bn is pulled out of emerging-market funds on US-Korea face-off
August 21, 20171.7K views0 comments
The standoff between the United States and North Korea, as well as increased racial violence in the US, have shifted investor sentiments on emerging-market bond and equity funds, which recorded the highest outflow year-to-date in the week ending August 16, 2017.
According to Bloomberg reports, fears of an impending geopolitical turbulence were enough to break a 21-week streak of flows into emerging-market funds, as investors pulled $1.7 billion out of developing-nation equity and bond funds.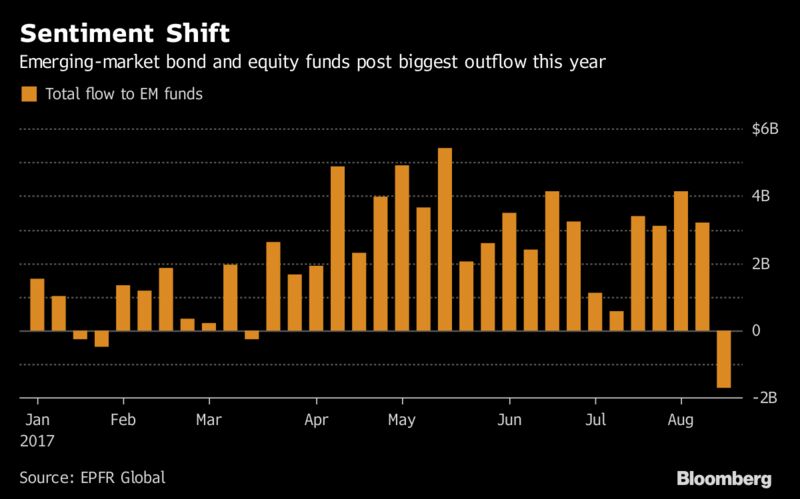 Data from EPFR Global, a financial intelligence company and provider of fund flow and asset allocation data to financial institutions around the world, indicate that investors are paring risk after lamenting for months that valuations are stretched.
Specifically, the EPFR data, gleaned from Bloomberg portal indicate that inflows into emerging market bond and equity funds rose the highest in mid-May to over $5 billion, dropping to less than $1 billion in early July only to rise to about $3.2 billion in August before falling into the negative region last week.
Last week outflow, the fourth, is the highest year-to-date. In January and March, emerging market funds experience outflows that were marginal, often less than $1 billion in all occasions.