Commodities
Gold
Gold price retreats after investors switch to stocks
March 26, 2020687 views0 comments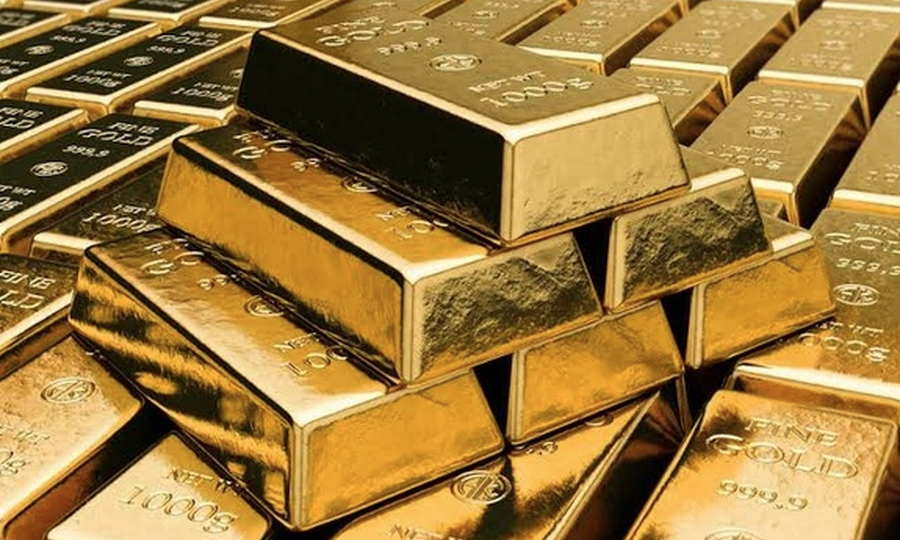 Kenneth Afor
Gold prices on Wednesday retreat to a downward trend after recording some gains at the Comex of the New York Mercantile Exchange (NYME) in more than a decade.
The reason for the retreat by some investors who are switching to stocks was the proposed $2 trillion stimulus package by Donald Trump to cushion the effect of the economy hit by COVID-19.
The U.S. Spot gold for April delivery fell by 1.7 percent at $28.30 reaching $1,632.50 per ounce, after surging 6 percent on Tuesday, the biggest daily rise since March 2009 according to Dow Jones Market Data.
"The gold price is slowing down after two impressive sessions of gains. The risk-on dynamic, which in the last 48 hours largely dominated the markets, is not supporting bullion prices, while investors are probably switching some liquidity back to stocks.
"Technically we have a first support at $1,595, which is today's low, while a clear break out above $1,630 would open space for further rallies," Carlo Alberto De Casa, chief analyst at ActivTrades, said in a note.
According to findings by business a.m., despite the rise on orders for durable goods by 1.2 percent in February from the U.S., there was less impact on the yellow metal.
Elsewhere, May silver delivery rose by 1.21 percent at $14.883 per ounce. Platinum surged by 2.61 percent at $738.40 per ounce, also palladium hedged by 7.45 percent by $133.10 at 1,946.15 per ounce.