Commodities
Gold surpasses $1,800 mark as inflation deepens
December 21, 2021225 views0 comments
Gold recorded a significant ascension to post its highest settlement in four weeks, settling above the key $1,800 mark for the first time since Nov. 22 to reclaim its role as an inflation hedge. 
U.S. gold futures' most active contract, February, settled Thursday's trade up $6.70, or 0.4%, at $1,804.90 an ounce on New York's Comex.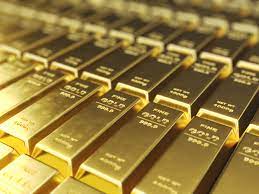 Market analysts noted that gold's rise was underpinned by the Federal Reserve's announcement of its heightened concerns about inflation in the U.S on a week that the central bank laid out an expedited pathway to ending its pandemic-era stimulus and raising interest rates for the first time since the Covid-19 outbreak of March 2020.
Craig Erlam, analyst at online trading platform, OANDA, remarked that gold is taking the news that central banks are tightening monetary policy and tackling inflation head-on very well.
Erlam added that news of rate hikes are almost always bad for gold but pointed out that This time around, traders in bullion appear focused on the U.S. inflation story, allowing gold to play its traditional role as a hedge against the inflation.
He,however, cautioned that strong Fed action to right the situation could still be negative for the yellow metal.
Commenting on the precious metal's price dynamics, Sugandha Sachdeva, vice president, commodity & currency research at Religare Broking Ltd, India, noted that though the Fed has sounded hawkish, it was largely on expected lines and market is expected to adjust to the monetary tightening measures in coming days.
"Any dip in gold prices in the near-term should be seen as a good buying opportunity by gold investors," Sachdeva posited.
Other precious metals also posted bullish results as silver climbed 0.09 per cent to $22.50 per ounce and platinum gained 0.5 per cent to $933.90 per ounce.