Frontpage
Technology
Google removes over 5 billion ads in 2022 to keep users safe
March 30, 2023238 views0 comments
By Onome Amuge
As part of ongoing investments in its policies and enforcement to  enable users to have the safest possible experience online, Google said it removed over 5.2 billion ads, restricted over 4.3 billion ads and suspended over 6.7 million advertiser accounts in 2022, representing an increase of two billion more ads removed in 2022 from the previous year.
Google, in its recently released 2022 Ads Safety Report, disclosed that it updated 29 policies for advertisers and publishers, adding that it expanded its financial services verification programme to 10 new countries which requires advertisers to demonstrate that they are authorized by their local regulator to promote their products and services. The report further noted that Google
also blocked or restricted ads from serving on over 1.57 billion publisher pages and took broader site-level enforcement action on over 143,000 publisher sites in 2022 compared to 63,000 in 2021.
To enforce  policies at this scale, Google explained that it relies on a combination of human reviews and automated systems powered by artificial intelligence and machine learning, which helps sort through content and better detect violations across the globe.
The report which gave a further analysis of the billions of ads removed by Google, pointed out that 5.2 billion ads that were removed due to policy violations such as abusing the ad network, trademark violations, legal requirements misrepresentation, gambling and games, adult content, inappropriate content, dangerous products or services, sensitive events such as the war in Ukraine, enabling dishonest behaviour, alcohol, counterfeit goods, etc.
On the 1.57 billion blocked publisher pages, the report explained that these were related to categories including sexual content, dangerous or derogatory content, weapons promotions and sales, shocking content, tobacco, online gambling, alcohol sales, intellectual property abuse, malicious or unwanted software, and sexually explicit content.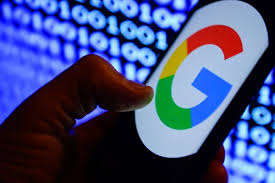 Protecting users from fraud and scams
According to Google, despite continued efforts to curb fraudulent activities on its platform,fraud and scams continue to rise as bad actors increasingly operate at a greater scale and with more sophistication, using a variety of tactics to evade detection.
Google reported that at the end of 2022 and into the new year, it faced a targeted campaign of scammers creating thousands of accounts to spread malware by impersonating popular software brands.
On how these coordinated threats are being identified and tackled, Google said it urgently assesses the situation and takes action. In this context, it quickly identified how scammers were spreading their malware and put additional restrictions to block their ability to harm consumers.
"Over a one-month period, we blocked and removed tens of thousands of malicious advertisements and took action against the accounts associated with the bad ads.
Overall, in 2022, we blocked or removed 142 million advertisements for violating our
misrepresentation policy and 198 million advertisements for violating our financial services policy,"the report stated.
Blocking and removing harmful content and combating misinformation
In recent years, Google, siad it has developed extensive measures to tackle misinformation and unreliable claims in its advertising ecosystem. This includes policies against harmful health claims and demonstrably false claims that could undermine trust and participation in elections, and industry-leading policy against climate change denial.
"In 2022, we blocked ads from running on over 300,000 publisher pages that violated these policies and blocked over 24 million policy-violating ads from serving. In addition, we blocked and removed over 51.2 million ads for inappropriate content including hate speech, violence and harmful health claims and 20.6 million ads for dangerous products or services such as weapons and explosives," the report disclosed.
Ad Transparency Centre
In addition to its policies and enforcement, Google expressed its commitment to leading the industry in giving users more information about the ads they see and putting them in control of their ads experience.
To this effect, Google announced the launch of a new transparency tool, the Ads TransparencyCenter.
The latest offering from Google provides a searchable repository of verified advertisers across all of Google platforms, including Search,Display, and YouTube, that lets people search for a particular advertiser and view the advertiser page.
Looking ahead to 2023, Alejandro Borgia, director, product management, ads safety at Google,  stated that providing a safe and trustworthy ads experience for users is a critical contribution to Google's mission to organise the world's information and make it universally accessible and useful.
"As 2023 continues, we will stay diligent in our efforts to combat abuse across our platforms while helping advertisers and publishers grow their businesses," he added.