Commodities
Frontpage
Grain trades lower as Ukrainian exports rise
August 9, 2022208 views0 comments
Wheat, corn and soybean prices declined significantly on the Chicago Board of Trade (CBOT) as two more ships carrying corn and soybeans departed from Ukrainian ports on Monday, taking the total to 10 since the first ship sailed a week ago under a deal with Russia to unblock Ukrainian grain exports into global markets.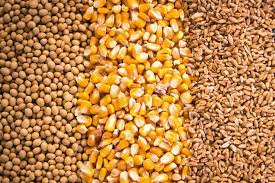 Market dealers noted that lower temperatures and rainfall forecast in the US Midwest also weighed more pressure on corn and soybean prices.
In response, the most active wheat contract on the CBOT shed 1.4 percent to $7.64-1/4 a bushel, corn was down 1.1 percent to $6.03 a bushel, while soybeans lost 0.09 percent to $14.07-1/2 a bushel.
Commenting on the downward trend of grain prices as more ships sail from Ukraine, Matt Ammermann, commodity risk manager at financial services network StoneX, said it is as a result of renewed hope that world markets would receive significant Ukrainian supplies after over four months of supply crunch from the Black Sea region.
"The question now is if and how fast we will see high-volume grain exports developing from Ukraine," he said.
Ammermann, who observed that the market does not yet have full confidence in the safe-shipping corridor, added that developments in recent days suggest the situation might improve more rapidly than previously expected.
The commodity risk manager noted that corn and soybeans are being weakened by more rainy, cool weather in the US Midwest, which has eased investors' concerns about crop stress.
He, however, pointed out that soybeans could likely rebound on expectations that the US climate change, healthcare and tax bill will raise demand for soy oil, a basic derivative of the legume.