Companies-in-Action
Energy
Greenville LNG signs MoU with Nasarawa for infrastructural development
December 2, 2022300 views0 comments
By Innocent Obasi
Greenville Liquefied Natural Gas (LNG) Limited, an LNG production and distribution company, has signed a Memorandum of Understanding (MoU) with the Nasarawa State government to allocate land for an LNG and liquefied compressed natural gas (L-CNG) facility in Lafia, the state capital.
The company disclosed this in a statement released on its official LinkedIn page on Wednesday, November 30.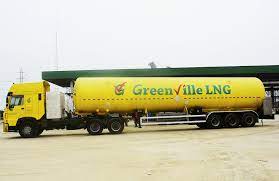 The statement also noted that the partnership will promote virtual gas supply options, most importantly in the North which is devoid of pipeline infrastructure.
"Upon completion, the LNG and L-CNG station will serve heavy-duty trucks and smaller vehicles like cars and keke napep. This will benefit local businesses and accelerate investment in Nasarawa State's industrial and auto gas sectors," the company said.
Greenville LNG is a pioneer company in Nigeria to bring natural gas to industrial customers in the Northern region and to the Middle Belt, including customers in the south. With a fleet of cryogenic tankers that carry the LNG to far-reaching areas across the country, the firm is dedicated to actualising the gederal government's transformation agenda.