Columnist
Oyeleye
Grim omens on sustainable livelihoods in Africa (2)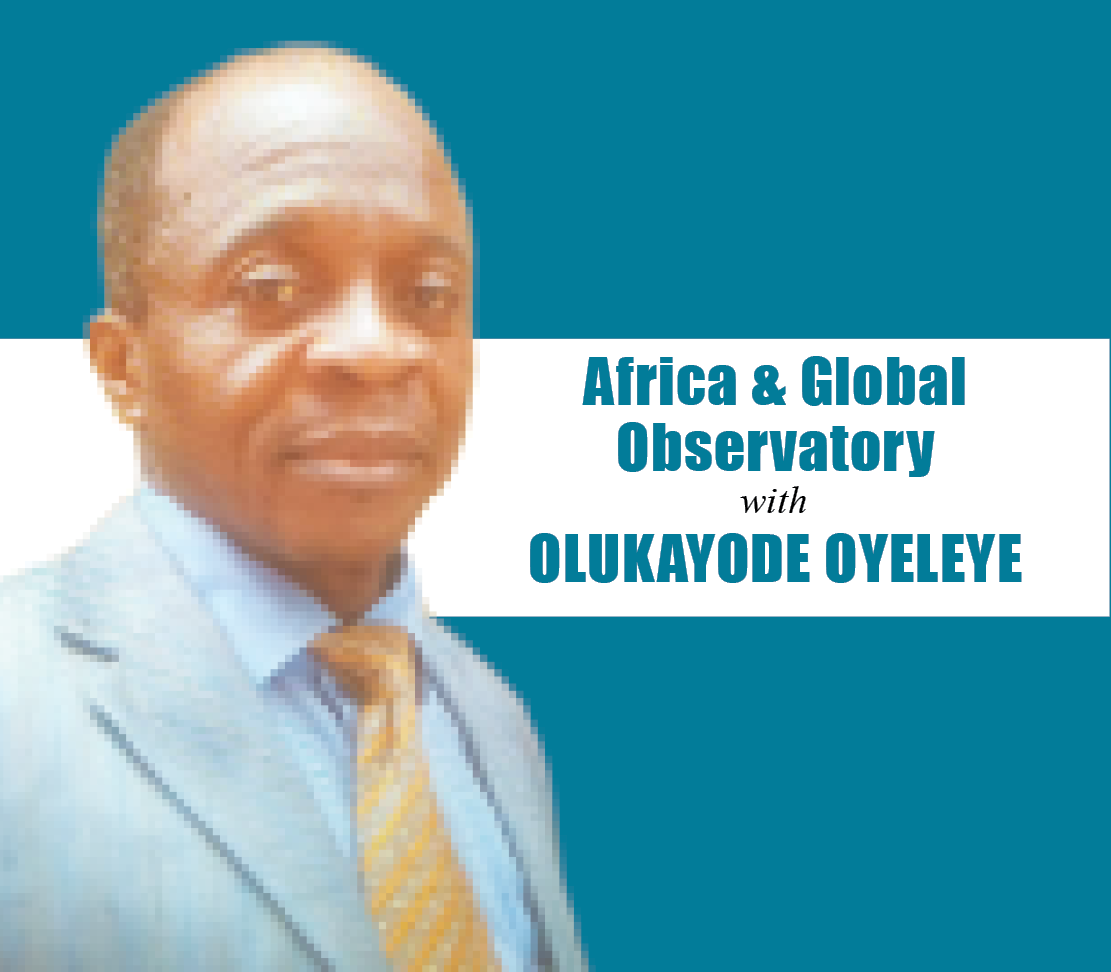 Dr. Oyeleye, a consultant, journalist and policy analyst, can be reached via:
oyeson2@yahoo.co.uk
Twitter: @OlukayodeOyele1
November 5, 2018950 views0 comments
MUCH DEPENDS on individual African countries in their response to issues in sustainable livelihoods. In majority of cases, the subject has been regarded as tangential rather than integral part of socio-economic policy governance. It has mostly received attention within and around subject-matter-related conferences but less of official attention in the context of development. As a policy area of interest, things need to change very quickly from negligence to policy engagement. There are good reasons for this proposition. Africa's economy depends heavily on natural resource-based commodities. Continuous but uncontrolled exploitation of natural resources will plunge the continent into irreversible environmental crisis, and – it is important to stress – Africa already bears a disproportionate share of the effects of climate change, which it needs to urgently reduce in a sustainable way. Or – at least – the continent needs better coping strategies as conditions undergo changes.
The United Nations Fact Sheet on Climate Change did not mince words in its assessment about Africa. It warned that Africa is particularly vulnerable to the expected impacts of global warming and that Africa is the continent most vulnerable to the impacts of climate change. This is despite the fact that the continent is not a significant source of greenhouse gas emissions, accounting for only two to three per cent of the world's carbon dioxide emissions from energy and industrial sources, compared with the largest emitters like China, the United States, and the European Union, which account respectively for 23 per cent, 19 per cent, and 13 per cent of global emissions. Going by reports from the World Resources Institute, Africa's per capita emissions of carbon dioxide in the year 2000 were 0.8 metric tons per person, compared with a global figure of 3.9 tons per person.
The region's low contribution to global warming, while commendable, should not be regarded as a cause for complacency. The livelihoods implications should be of interest to policy makers as about two-thirds of its greenhouse emission is from land use, particularly from forest degradation and deforestation tied to the production of charcoal, with consequential increase in soil erosion,  soil degradation, poor yields, crop failures, food shortage, violence and insecurity. This is understandable as the continent remains highly dependent on low-productivity agriculture for food, income, and employment. Despite the rapid urbanisation and a dwindling rural agrarian population, agriculture still accounts for about 30 to 40 per cent of GDP in Africa, and about 80 per cent of Africans remain dependent on low-yielding, rain-fed agriculture for food supplies. These disclosures hide as many embedded issues as they also reveal.
Recently, the Conference of Parties (COP) 21, in its submissions, took aim at limiting global temperature increase. While there arose what was referred to as nationally determined contributions (NDC) from the COP meetings, African countries need to evolve rapid approaches to delivering on the commitments. For the continent, the Brookings Institution was of the opinion that "global warming, even if limited to below 2 degrees Celsius, increases the risk of drought in southern and central Africa and the risk of flooding in east Africa, which would lead to higher food prices and lower yields." It added that, by 2050, warming of less than 2°C could reduce total crop production by as much as 10 per cent. It went on to assert that reduced agricultural production will have dire consequences on human development, as poverty in Africa predominantly affects rural agriculturalists or pastoralists in countries with some of the highest poverty rates in the world. For higher levels of warming, there are indications that yields may decrease by around 15 to 20 per cent across all crops and regions.
Although Maputo Declaration 2003 was a good initiative, proponents and supporters of the declaration need now to consider a shift in focus and proclamation. Rather than making a bland and non-specific case for a 10 per cent annual budgetary allocation to agriculture (with less than 10 countries complying over a period of 15 years), more direct, more pressing and consequential issues of climate change, greenhouse emission, forest degradation, associated sustainable livelihoods issues and natural resource management should be given greater attention and accorded higher priority in budgetary allocation. These might even call for more than 10 per cent allocations in some countries like Malawi, Zambia, Zimbabwe, Kenya, Tanzania, Mali, Chad and, not surprisingly, even South Africa. The recent reports of drought in the aforementioned necessitate urgent action. Ultimately, the environment is more important than the mere budgetary allocations. Since experiences vary from country to country, the intensity of action and the quantum of budgetary allocation will need to vary in tandem. Again, the fact that the uniform rate of 10 per cent agreed to in Maputo did not seem to aim at any strong action point could explain why it did not translate into any appreciable action.
African nations need to invest more in knowledge about environment, climate actions, sustainable livelihoods and resilience. These should be focused, nationally determined and considered high priority.  Africa already experiences temperature increases of approximately 0.7°C over much of the continent, with predictions that temperatures will rise further; the continent faces a wide range of impacts, including increased drought and floods. In the near future, climate change will contribute to decreases in food production, floods and inundation of its coastal zones and deltas, spread of waterborne diseases and risk of malaria, changes in natural ecosystems and loss of biodiversity. Policy interventions therefore should be multidisciplinary, multidimensional and on-going. Strong causal evidence linking climatic events to human conflict are emerging across all major regions of the world. The perennial but seemingly intractable recurring herdsmen-crop farmers' clashes in Nigeria are an example of climate-related conflicts which have not received proper practical policy attention and intervention while they continue to endanger lives and livelihoods.
Rapid economic growth and demographic and urbanisation trends are projected to increase in Africa. These will translate to increases in emissions of greenhouse gases unless mitigating actions—such as the adoption of renewable energy in power generation technologies—are taken. What will make the rural, agrarian and natural resource base continue to support the growing economies of the future? How will the livelihoods assets be managed for the common good? What will motivate people to remain kind to nature and discourage destructive practices? How will environmentally friendly practices be encouraged, rewarded, sustained, and promoted? All these are policy issues that go well beyond just a blanket 10 per cent budgetary allocation. They are issues that – depending on how they are addressed – will define our future in terms of food security, social security, rural livelihoods, climate realities and wellbeing.
Africa needs to urgently examine and act on these key issues, as individual countries and as a continent. Our immediate planet is this continent. Making it habitable, productive and conducive is a task that must be done. Efforts of many national governments in initiating governance systems for adaptation such as disaster risk management, adjustments in technologies, infrastructure and ecosystem-based approaches will turn the tide if applied sustainably and more and more countries come early to the realisation that preventive measures are not alternatives but imperatives. The Brookings Institution makes a point: "Africa will bear the brunt of global warming, which will be mainly caused by developed economies and some emerging ones; but Africa often has limited bargaining power in international negotiations." These are inevitable externalities and these are the challenges that Africa must face up to and appropriate measures taken to safeguard the future of the continent. While other countries and continents of the world are taking measures to tackle their own problems, Africa must rise up to its own and do something now.