Frontpage
GTB, First Bank, UBA, Zenith lead in Africa's most admired financial services brands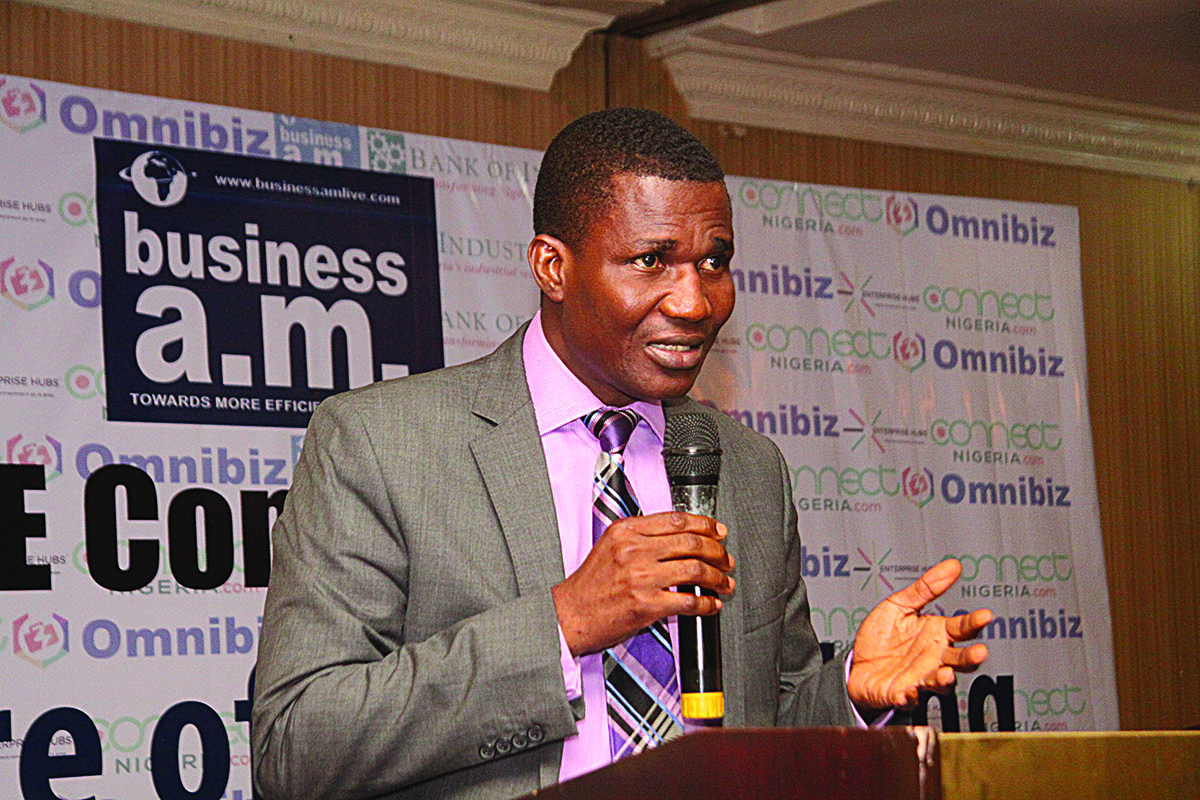 Phillip Isakpa is  Businessamlive Executive Editor.
You can contact him on phillipi@businessamlive.com with stories and commentary.
May 25, 2021683 views0 comments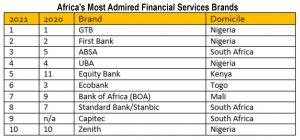 Nigeria's Guaranty Trust Bank (GTB) has retained its position as Africa's most admired financial services brand in the 2021 ranking of the results of The Brand Africa 100: Africa's Best Brands that has been released.
GTB led three other banks, namely, First Bank, United Bank for Africa (UBA) and Zenith Bank into the continent's top 10 list of most admired financial services brands for 2021, with each of them retaining their 2020 positions on the list.
First Bank, Nigeria's 125-year-old financial power house retained its second position in the list, coming after GTB, as the most admired financial services brands on the continent. United Bank for Africa (UBA), another old generation Nigerian banking giant, with spread across Africa, maintained its fourth position which it posted in the 2020 ranking, coming behind South Africa's ABSA in third position.
Zenith Bank, which entrance into the Nigerian banking scene in 1990, created a buzz with its revolutionary technological infusion into financial services delivery, is the 10th Africa's most admired financial services brand in 2021. Like the other Nigerian banks, it retained its 2020 position suggesting its resilience as a brand in the eyes of Africans across the continent.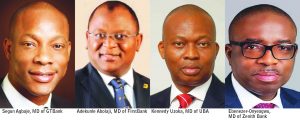 Nigeria's banks positions on the list of Africa's Top 10 suggests a continuous march of resilience between the new and old generation financial institutions with two much older banks, First Bank and UBA; and two of what are arguably the faces of Nigeria's new generation banks, GTB and Zenith Bank, pulling their weight in the top 10 listing that has been made available to Business A.M.
The broad list of the top 10 most admired financial services brands contains, apart from the four Nigerian institutions, three South African banks, one bank each from Kenya, Togo and Mali.
The South African banks which made the list, including third position ABSA, are Standard Bank/Stanbic (which Nigerian affiliate is Stanbic IBTC); and Capitec, both of which took the eighth and ninth positions respectively. Last year, Standard Bank/Stanbic had occupied the seventh position, showing a drop for the bank in this year's ranking. Capitec, on the other hand, did not make the list of top ten last year and had come from an unplaced position to become the ninth most admired African financial services brand this year.
Kenya's Equity Bank moved up six places from last year's position to occupy the fifth position on the list this year having been placed eleventh in 2020.
Togo's Ecobank, a bank with also a strong presence in Nigeria in Ecobank Nigeria, took the sixth position, although it was a significant drop from the third position it took last year in the list of Africa's most admired financial services brands. Mali's Bank of Africa (BoA) in seventh position moved up two notches from the ninth position it occupied last year.
The Brand Africa 100: Africa's Best Brands ranking events are organised by IC Events, Brand Leadership and africapractice, and are supported by Africa Media Agency and BCW in communication and the Africa Brand Leadership Academy as the academic partner.
According to a statement from the ranking producers, the rankings were established in 2011, and are regarded as some of the most authoritative surveys and analyses on brands and underlying businesses in Africa.
It is based on a study by Geopoll across 28 countries spanning all the five economic regions and analysis and ranking by Kantar and Brand Leadership. "Collectively they account for over 80% of the population and over 80% of the GDP of Africa. An analysis of the data over the past 10 years, has established that on average, only 20% of the brands admired by Africans are made in Africa," it said.
According to the statement, the 2021 survey was conducted between March and April 2021 and yielded over 80,000 brand mentions and over 3,500 unique brands.
"There is no doubt the pandemic, that continues to cost lives and livelihoods, and coincided with the launch of the implementation phase of the AfCFTA which aims to accelerate intra-Africa trade from 18% to 50% in 2030, is becoming a catalyst for loconomies with nations having to look internally for sustainability. The internal shifts in the rankings in particular the African brands,   Africa can and will need to grow its own brands to meet the needs of its growing consumer market," Thebe Ikalafeng, founder and chairman of Brand Africa and Brand Leadership, said, adding that "African brands will continue to play a dual role of being globally competitive but most importantly of transforming the continent's promise into a real change."
"While mobile has always been an expedient and effective tool to provide us reach and accessibility across the continent, it became more important during the pandemic as virtually the only way to reach respondents across the continent, providing us vital and timeous results at a critical time," said Caitlin van Niekerk, global client development manager, GeoPoll.
On her part, Karin Du Chenne, chief growth officer, Africa Middle East for Kantar, which has been the insight lead for Brand Africa since inception in 2010 said: "Despite the increase in the sample size and countries surveyed – and more than 80,000 in brand mentions, the survey continues to yield a very consistent picture of a steadily transforming continental brand landscape and the brands that will drive the African transformation."