SME
GTBank supports, showcases Africa's fashion industry with 'fashion weekend'
September 19, 2018631 views0 comments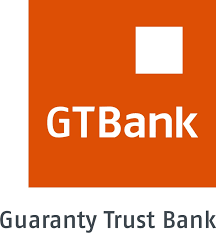 Guaranty Trust Bank (GTBank) will, for the third consecutive year, mobilize funds and other resources towards showcasing the finest of Africa's fashion spun by small businesses at the GTBank fashion weekend scheduled to hold Saturday, November 10 and Sunday, November 11, 2018.
"We are delighted to put together the largest showcase of the talents, innovation and enterprise that abound in Africa's fashion space," said Segun Agbaje, the CEO and managing director of Guaranty Trust Bank Plc.
According to Agbaje, the 2018 edition will require the bank going further than before to transform the event into the critical meeting place for everyone involved in and passionate about African fashion in order to unlock greater growth opportunities for small businesses in the industry and build capacity across the entire fashion value chain.
"Beyond empowering small businesses with the expertise and networks that they need to thrive, the GTBank Fashion Weekend has become a major event in the social calendars of people across the continent and beyond, and as a bank that is passionate about enriching lives, we will continue to drive initiatives that add value to our communities and deliver amazing experiences for our customers," he said.
With an overall vision of promoting enterprise, the event will provide more than 130 small businesses with free stalls to showcase and sell the finest ensemble of apparels and fashion accessories.
There will also be pop-up stands where budding indigenous designers will display their works and interact with some of Africa's most passionate fashionistas.
The event will also see fashion enthusiasts all over the world being treated to an unparalleled exposé of Africa's finest in fashion at the two-day event billed to be held in Lagos, one of Africa's largest and most cosmopolitan cities.
The free to attend event will bring together renowned fashion personalities from around the world and budding small businesses in the local fashion industry to create the biggest fashion experience in Africa.
It will equally feature fashion and entrepreneurial masterclasses facilitated by internationally renowned fashion experts as well as runway shows that will present the latest in fashion styles and design trends.
Now in its third year, the GTBank Fashion Weekend has become the premier consumer-focused event that places African fashion on the global stage and helps small businesses in the local fashion industry thrive.
The first and second editions of the event, which held in November 2016 and 2017 respectively, brought together over 250,000 people to interact with some of the best minds in the global fashion space and directly patronize more than 200 indigenous small businesses in the local fashion industry.