Frontpage
'Hell hath no fury…' as FG set to unleash inflation wrath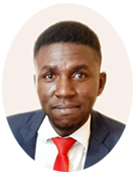 A graduate of Economics and Statistics from the University of Benin. An experienced researcher and business writer in the print and digital media industry, having worked as a Research Analyst at Nairametrics, Voidant Broadcasting Ltd, Entrepreneurs.ng, and currently a Market and Finance Writer at Business a.m. For stories, press releases, exclusive events, call +2347052803696 or send a mail to abuedec@gmail.com.
November 29, 2021295 views0 comments
Analysts warn 2022 forebodes 'no love lost'

With planned subsidy removal

Fiscal eggheads plan N5,000 palliatives to 40m

But Nigerians to pay N340/ltr for fuel

Amidst electricity tariffs, LPG price hikes
Charles Abuede
Nigeria's fiscal authorities appear to have clearly lost steam and now seem unable to find the permutation to come out of the economic maze they have been walking in for  well over six years following a decision to go in with eyes wide open and unleash the wrath of inflation through an ill-prepared, less thought-out fuel subsidy policy set for the new year. It is what some analysts are likening to a government acting out a 'hell hath no fury like a woman scorned' policy against its citizens.
Read Also:
Analysts warn that they see the government appearing to be acting in a knee jerk manner and would be extending the misery quotient for citizens, amids an avalanche policy permutations that have not been fit for purpose over the last six years.
While the government appears to have set a June 2022 date for the commencement of the policy implementation, some experts believe it may come into effect earlier than planned as the government appears keen to double down on reforms ahead of the elections in 2023.
But the government appears to be showing concern over what it knows will be a likely fallout of its new fuel subsidy policy coming into force and is, therefore, promising  to handle the impact on low-income and poorest of Nigerians by promising to pay out N5000 per month as a transportation grant to these categories of Nigerians.
Economic analysts have countered this decision describing it as a white elephant project without a shred of value to the GDP of the average Nigerian. They say the impact of the subsidy removal will be enormous on Nigerians, businesses, and including the government as a whole, questioning how long can the federal government effectively remit such an amount as palliative without any form of bottlenecks, following which it becomes wearied and abandons the people as it has done in the past.
An analyst who spoke with Business A.M on the matter said: "Do you remember when FG said they will pay Nigerian youths the same amount as unemployment stipend; was it not kicked against? The move by the federal government is a white elephant project as it is an expense in the government purse. How long will the government keep remitting the monthly N5000 stipend to 40 million most vulnerable Nigerians to cushion the effect of the subsidy removal? Though, it is well understood that the removal of the subsidy may bring about an increase in government's revenues.
"In the fiscal year 2021 budget, there was no provision made for fuel subsidy," he said.
Some days ago, Zainab Ahmed, minister for finance, budget and national planning, after the Federal Executive Council (FEC) meeting, which was presided over by President Muhammadu Buhari, stated the inability of the federal government to sustain the payments of petrol subsidy, which currently prints at N250 billion monthly. The minister further explained that the federal government will end fuel subsidy by 2022 and replace it with a N5000-a-month transportation grant to the poorest Nigerians.
"So, the Petroleum Industry Act has a provision that all petroleum products must be deregulated. And in the 2022 budget, we made a provision to assume that at the maximum by the end of June, we must exit [the] subsidy. The subsidy cost to the federation was N243 billion. So, if we look at a cost of about 250 billion per month, and it has been increasing consistently. So we're expecting something around N120 billion per month from NNPC. And now we're getting to a point where NNPC is remitting near zero.
 "If you take 250 billion times 12 months, that is about N3 trillion. If we don't remove that, that is what it is costing us. This is money that we can use to apply to health and education.
"The intervention we want to provide, it's for between 20 and 40 million people and there is still a lot of work going on. We have a committee that is chaired by His Excellency the Vice President, state governors and a few of us ministers as members. So we have to have a landing as to the exact number between 20 to 40 million.
"We already agreed it will be N5000 and we have also agreed that the remittances have to be done digitally. So the eNaira will help but also will the various payment platforms that are currently available. What we will not do is pay people in cash. The transfers that people will receive is meant to be for a period of six, nine or 12 months. These are things that we are still in negotiation for because it's still money that would have to come from the federation account," the minister said.
By Wednesday, 1st and Thursday, 2nd of December 2021, OPEC+ will converge to chart a way forward on production and supply in the coming months and in the face of a pandemic resurgence eroding oil demand. What seems rather more interesting is that there has been a positive rally in oil price in recent times to above $80 per barrel, while Nigeria's budget benchmark prints at above $55 per barrel. Similarly, the international Brent crude price closed at around $83.00 per barrel at the time of writing last Friday.
However, the Nigerian National Petroleum Corporation (NNPC) has said it spent about N864.07 billion on the payment of petrol subsidy in the 9-months to September of 2021, indicating about 31 percent of its revenue, which printed at N2.7 trillion in the same period.
In meantime, however, Mele Kyari, the group managing director of the state-owned oil corporation, has hinted that the removal of subsidies will push the pump price of petrol to between N320 per litre and N340 per litre while it spent N164.33 billion, N103.28 billion, N173.13 billion and N149.28 billion on PMS subsidy in June, July, August and September respectively.
Finance minister, Zainab Ahmed, who shared the same sentiments with the NNPC boss, has also stated that petroleum marketers who sell the product across borders are the ones benefiting from the subsidy, so far as fuel consumption has been subsidized in Nigeria with a litre been sold at around N165 per litre when neighbouring countries sell at N500 per litre.
In her statement, "The transition is not an easy one if we have to remove the subsidy. What are the alternatives? What can we provide for citizens? So, we are projecting we'll be paying at least N900bn subsidy for next year."
Nevertheless, economic analysts at Financial Derivatives Company (FDC) Limited, have noted that although the move to eliminate subsidies is in congruence with the provisions of the Petroleum Industry Act (PIA). which was signed into law earlier this year, it would lead to higher logistics costs and further stoke inflationary pressures.
"Many businesses will be confronted with higher logistics and operational costs, which may be absorbed or passed on to consumers in the form of higher prices. This could be negative for profitability, as the embattled Nigerian consumer is likely to re-prioritize his expenses in order of affordability. Also, the Nigerian consumer will bear the brunt of the removal of subsidy as higher pump prices for fuel will further eat into his already eroded disposable income. The N5,000 palliative is expected to cushion the impact of subsidy removal on the poorest consumers.
"For the government, we expect subsidy removal to increase government revenue and narrow the fiscal deficit. It is, however, important that the freed-up funds are channelled to critical infrastructure projects sectors of the economy that have a direct impact on the common Nigerian (transport, education and health system). However, deregulated petrol pricing could require the government to take on powerful trade unions and civil society groups who have in the past responded to major hikes in petrol prices with strikes and protests," they concluded.
Elsewhere, the intentions of the Nigerian government to revise electricity tariffs upwards by this December as it steps up its mass metering initiative has been termed by experts as inflationary to the consumer; and coupled with the recent hike in liquefied petroleum gas price by over 200 percent, which has made Nigerians resort to the use of charcoal and firewood as alternatives to the commodity.
The analysts have said that improvement in revenue resulting from the FG's intention will tackle the challenge of inadequate transmission and distribution infrastructure, which will boost efficiency and the capacity of the players to meet their debt obligations as well as attract funding will also improve.