Equities
Hong Kong's stock exchange to shut after more than 30 years as automated trade takes over
October 20, 20171.7K views0 comments
Hong Kong's last remaining stock market floor traders are taking their final orders as the exchange prepares to shut its trading hall, joining other world exchanges in going fully automated.
The bourse's operator, Hong Kong Exchanges & Clearing, says it will close the trading hall by the end of the month and turn the space into a showcase for the city's financial markets.
Yip Wing-keung, a trading manager at brokerage Christfund Securities, donned his red trading jacket for the last time Friday, his final day on the floor. He and the other few floor traders left have been moving out ahead of the closure.
The shutdown marks the end of an era for the stock market, which symbolized the city's ascent as an Asian finance hub. Activity on the floor, one of a few such venues left worldwide, dwindled as stock dealing became fully computerized.
"I feel sadness and regret," said Yip, who has been a floor trader since the hall was opened in 1986 after four previous exchanges were merged. "Hong Kong is one of the world's financial centers, but if we don't have the stock market trading hall, it will be a little sorrowful. This is my own individual reflection."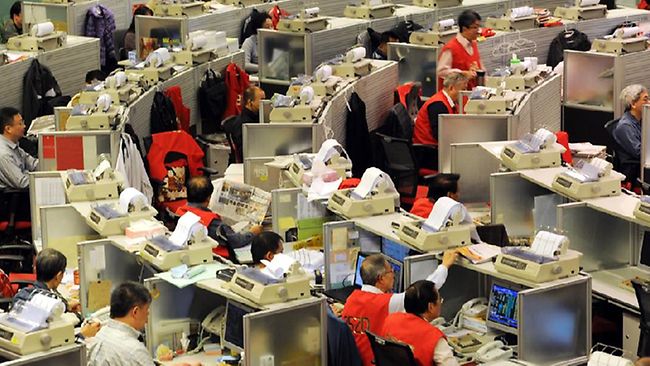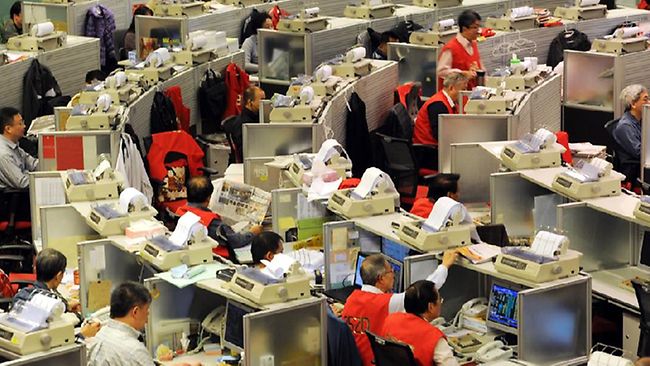 Yip said the floor traders resisted the closure. They sent a protest letter to the government but it was in vain.
"We wrote it but were overruled," he said. "We can't stop the times from changing."
Hong Kong's stock exchange, Asia's third-biggest by volume, follows other global peers like Tokyo, Singapore and London that have eliminated their trading floors
In the U.S., floor traders at the New York Stock Exchange still provide the backdrop for financial TV news reports and bell-ringing ceremonies. But Chicago and New York commodity futures trading pits, where traders used old-fashioned "open outcry" techniques, have shut in recent years as volume fell to 1 percent of the total.
Hong Kong Exchanges stopped updating stats for floor trading in 2014, when it accounted for less than 1 percent of monthly turnover.
In the 1980s and 1990s the hall housed more than 900 trading desks. The exchange's most recent count showed only 62 dealing desks were leased, with about 30 traders showing up on an average day. On a visit to the hall this week, only about seven traders could be seen.
Back in its heyday, floor trading was computer-assisted but dealers still needed to talk to each other to complete transactions, either by phone or in person, depending on how far away they sat from each other, Yip said.
"If they were too far you had to use the internal phone line, but If you couldn't get through, you had to run over to them," he said. "So you saw lots of people running back and forth."
These days, Yip just punches orders into his computer.
"Now it's more comfortable" but relationships with other traders are not as good as they used to be, said Yip.
He doesn't look forward to returning to his head office.
"It won't be so free," he said.