Oyeleye
Horn of Africa's festering sore needs healing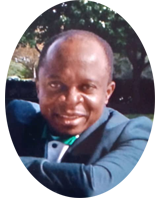 Dr. Oyeleye, a consultant, journalist and policy analyst, can be reached via:
oyeson2@yahoo.co.uk
Twitter: @OlukayodeOyele1
November 29, 2021523 views0 comments
A DECADE AGO, East Africa was a region of hope in the midst of despair. Economic growth and social stability became the hallmarks of the region as Ethiopia began a consistent annual GDP growth, unbroken for a decade till 2020, very likely due to the COVID-19 pandemic. For many years Ethiopia scored an enviable pass as one of the fastest growing economies in the world. Its aviation industry became a pride of Africa as Ethiopian Airlines posted annual profits in an industry in which its South African and Kenyan counterparts were recently consistently recording losses. In an extraordinary feat, the Ethiopian Airlines became one of only three airlines in the world to have made a profit in 2020, despite the low passenger traffic that characterised most of the year in the midst of global lockdowns.
After it ended its hostilities with Eritrea, Ethiopia became a bright spot in the troubled region of the Horn of Africa. By a recent estimate, Ethiopia's GDP was $91.97 billion in a region where some countries' GDP are as low as $2 billion or thereabouts. It became a consolation for a region that was wearied by the extension of impacts of a rudderless Somalia, long devastated since the exit of the dictatorial Siad Barre that left a power vacuum behind, which became a fertile ground for bandits, gangsters, terrorists and other rogue groups unleashed on the region. The protracted security crisis in Somalia had big impacts on Mediterranean maritime, international logistics and supply chains, with the arbitrary capture and abductions of seafarers passing through the Red Sea to or from Europe, who must use the Suez Canal upstream in Egypt. In other words, the crisis in Somalia affected Egypt's fortune as it became a regional embarrassment. The rise of high profile kidnappings, the spread of terrorism to the East coast of Africa and illicit flow of small arms became easy.
With the destabilisation of a nearby Yemen on the other side of the Red Sea in subsequent years, East Africa had a lot to grapple with in terms of arms trafficking and terrorism. Thus began a long walk into regional armed conflicts that has spanned through the entire East African region. Stability of landlocked countries in East Africa will depend so much on the stability of neighbouring countries that have sea coasts. Same applies to their prosperity. To that extent, the troubles of Uganda, Rwanda, Ethiopia or Sudan will have to be shared, or possibly even borne, by countries such as Eritrea, Djibouti, Somalia, Kenya and Tanzania. For good or for bad, these countries have to bear with their neighbours. This has been exemplified by the flow of climate, war or economic refugees who have had to migrate from one country to another in the region. The rise of Al Shabab and other lesser known terrorists in Somalia led to the influx of many Somalis into neighbouring Ethiopia, Kenya and further southward into Tanzania. While the traditional historical, cultural and tribal ties of Eastern Ethiopia and Western Somalia might have made some migration easy, the strict sense of nationalism must have limited the scale of such migration or the period allowable.
Ethiopia began to embark on large scale megaprojects in recent years. The whole stretch of its ambitious Ethiopia-Djibouti 759 km double-track standard gauge railway project was reportedly constructed with a total investment of $4 billion, while the Ethiopian section of the line was constructed at an estimated $3.4 billion, with Ethiopia providing 30 per cent as counterpart funding while the remaining 70 per cent was provided by China Exim Bank. Despite the prior existence of another old-fashioned rail line, the new one has become a win-win for Ethiopia and Djibouti in terms of economic activities, particularly haulage of goods and transportation of people. Ethiopia's aspiration is not without its downsides. At the regional level, Ethiopia's ambitions have put it on collision path with neighbouring countries. Take the Grand Ethiopian Renaissance Dam (GERD), a project that began in 2011 and is near completion.  The $5 billion project has been a cause of tensions, involving Egypt, Sudan and Ethiopia on the Blue Nile, particularly heightened since Ethiopia announced that it had started filling the dam's reservoir.
Experts on climate change have warned that water will be one of the major causes of global tensions among and between nations. That is already playing out in the Nile Basin among Ethiopia, Sudan and Egypt and could create a major regional crisis around the Horn of Africa and between that sub-region and the League of Arab States. The tensions have resulted in diplomatic rows that the US and African Union (AU) have so far been unable to resolve. And the tension persists. Last July, the United Nations stepped in, bringing some optimism, although each feuding party still treats the crisis as zero-sum game, making consensus still appearing far-fetched. While Egypt justifies its resistance to the filling of the completed dam, citing the 1959 agreement that allocated all the Nile River's waters to Egypt and Sudan, Ethiopia has acted unilaterally, rejecting pleas to put the filling on hold until an agreement is reached, by commencing the filling of the dam's reservoir since 2020.
Egypt has maintained that the filling of the dam would disrupt its access to the waters from the Blue Nile, in particular, in the absence of a legally binding agreement on the fair allocation of the Nile's waters. The rift over GERD has so far proved intricate as each party remains firm, with its own argument as justification for its rigid stance. While Sudan and Egypt worry about the environmental and livelihood impacts of the dam on their countries downstream, Ethiopia argues that the hydropower dam will be beneficial to countries in the region, providing inexpensive electric power. The perceptions of environmental outcomes of the dam are different for Egypt and Sudan on one side and Ethiopia on the other. Egypt is particularly concerned that its economy would be imperilled after the filling of the dam. In reality, cooperative water management has been recognised as now more important in the context of climate change, as models indicate that the Nile's flow might be unpredictable in the years ahead, making the tensions even worse. According to Inger Andersen, Executive Director of United Nations Environment Programme (UNEP), it is, therefore, "imperative that the parties work together to manage these interconnected challenges" brought about by factors beyond each country's control.
It is to be feared that other forms of complications may arise from the Nile stalemate. If they choose to, and depending on the perceptions of political actors in Egypt and Sudan, any of them could take advantage of the on-going rupture and rumpus within Ethiopia to distract the Ethiopia's central government, by fuelling other forms of crises. That may lead to a prolongation of the internal crisis within Ethiopia. Even without any external influence from these neighbouring countries, they may choose to keep off from Ethiopia's cause, although that may not be to their mutual benefits. It is now clear that political solution to the Ethiopia's internal crisis is far off as Prime Minister Abiy Ahmed has decided to go to the battle frontline against the separatist Tigray forces. This will worsen the already bad humanitarian situation: more Ethiopians will be internally displaced and many more will become refugees in the neighbouring countries. The hitherto roaring economy will begin to flounder. Wars have financial, human and opportunity costs. The opportunity costs of going into full-scale war with the Tigray forces will be the economy, which will loses billions of dollars in investments and productivity gains. It is too early to predict how many people will die and what worth of infrastructure will be destroyed.
What is not in doubt, however, is that there will be a transmission of the impact of the war in Ethiopia to all parts of Africa, but more especially the Horn of Africa. If protracted, the war will further affect the Bab el Mandeb Strait maritime activities, albeit indirectly as regional insecurity could spread further afield. Take aviation. It is most likely that the flagship Ethiopian Airlines will suffer serious setback as many international travellers will abandon it, especially on the routes that connect with Addis Ababa. The negative signals emanating from the exodus of foreign diplomats from Ethiopia's capital will have a domino effect on the fortunes of the national carrier. Industrial parks in Ethiopia exported $122 million worth of products during the first nine months of 2020, despite the restriction imposed by COVID-19 lockdown. Mekelle, the capital of Tigray region, happens to be one the cities with industrial parks serving as catalyst of economic growth in Ethiopia. The all-out war will put a brake on Mekelle's economy in particular and that of the entire Ethiopia in general. Although, Prime Minister Ahmed says outsiders should keep off from the internal affairs of Ethiopia – in a direct reference to this Tigray assault – it remains to be seen how he hopes to tackle Tigray successfully without any external support. The war, which started over a year ago, early in November of 2020, has proved difficult to win for Ahmed so far. In his renewed offensive, it is expected that he would have enlisted the support and inputs of some countries, even if indirectly. Those very likely around, for now, might include the United Arab Emirate, China and possibly Iran.
The end game of Prime Minister Ahmed could be a win-lose or lose-lose, or even lose-win, between his Ethiopian forces and Tigray forces. It is instructive to know that Ahmed may succeed in bringing the Tigray forces under control and get them to surrender. But this might happen at great cost and with huge collateral damage as Bashar al-Assad has done, destroying nearly two third of Syria in his desperate bid to punish dissenters and to retain his hold on power. It is also possible that Ahmed may succeed only in wasting Ethiopia's financial and human resources in launching a battle that might end up a failure. Ultimately, the Tigray forces may succeed in drawing Ahmed to the negotiating table – an offer he has initially and consistently rejected. Ahmed may end up defeating the Tigray separatists but get consumed at the war front. Just last April, Idris Deby, the erstwhile President of Chad, was killed at the war front in his battle against the rebels. Although the rebels were defeated, Deby was shot and killed. Even as controversy continues to rage as to how Deby was killed, the fact remains that he died. Abiy Ahmed, who retired as an army Lieutenant Colonel, may have been tempted to think – like Deby, a former soldier, thought – that their military background would guarantee him victory. As he takes a plunge, observers could only wait and watch to see where Prime Minister Ahmed is taking Ethiopia to. As the past one year ought to have taught him, it is easier to know the beginning of a war than its end.