Agriculture
How FG plans to revitalise grain storage centres 
February 13, 2020580 views0 comments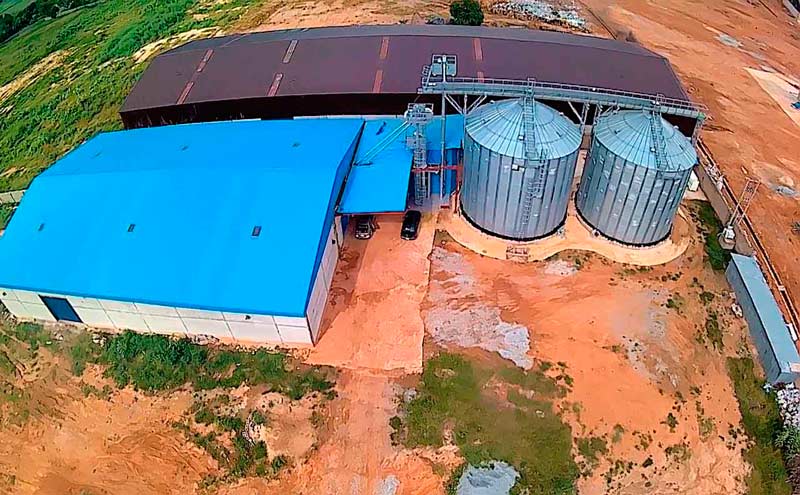 Kenneth Afor
The Federal Ministry of Agriculture and Rural Development (FMARD) has commenced the revitalisation of the nation's grain storage centres by installing an effective quality monitoring system to keep track of storage activities across the centres in the country.
Abdulkardir Mu'azu, permanent secretary, FMARD made this known during a facility tour of the 25,000 metric tonnes capacity silos in Dutsen-Ma, Katsina State.
The Dutsen-Ma silo was originally built to accommodate about 25,000 metric tonnes capacity but due to lack of quality control measures it is currently accommodating 16,000 metric tonnes storage automation of grain such as maize and sorghum.
Mu'azu expressed satisfaction on the level of functionality, at which the silo is currently operating at. He, therefore, pledged that with the installation of an effective monitoring system the silo will be at its optimal operational state.
"I have been able to understand today what support they require from the ministry to make sure they have been able to do their job very well and then to learn more about how to manage the grains because it is not only important that we have the grains in the silos, but that the grains are safe. For it to be safe, we have to install an effective monitoring system where we will be able to monitor on a continuous basis those variables that will ensure quality.
"This facility was constructed many years ago when we didn't have an effective automated system monitory for quality. Now the ministry will consider investing in that," he said.
Due to lack of effective storage management in the country's various storage centres which has resulted in poor seeds, farmers are left with no choice but to cultivate grains which they have stored by themselves which ultimately result in low-quality and lacking the necessary components that would give the needed yields during harvesting.
Representing farmers in the state, Sani Danjari has appealed to the ministry to allow farmers partake in the grain's procurement process initiative directly from the ministry than going to a third-party who are non-farmers organizations contracted by the ministry for the procurement.