Frontpage
National: Governance, Policy & Politics
How P&ID got $10bn judgement against Nigeria using bribery, perjured evidence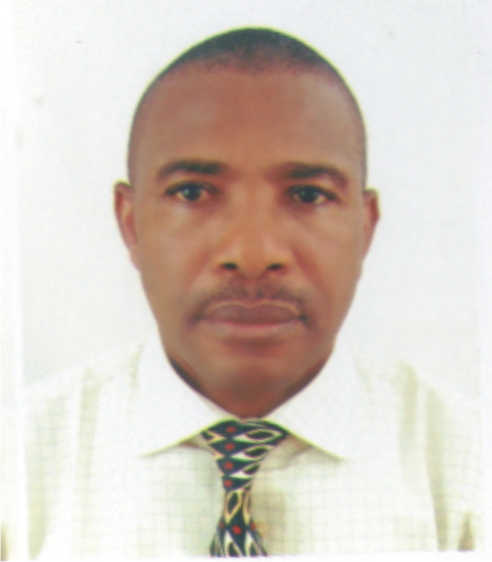 Ben Eguzozie is business a.m. regional lead based in Port Harcourt, providing regional and national  coverage for economy, business and finance
You can contact him on ben.eguzozie@businessamlive.com with stories and commentary.
November 23, 2021254 views0 comments
By Ben Eguzozie
UK anti-corruption charity publishes case summary

Paid $1.4m in bribes to win contract
Won Nigeria gas processing facility in Niger Delta without competitive tender
Procured contract through bribes paid to insiders as part of larger scheme to defraud Nigeria
No assets, website, handful of employees

Could profit 7,150 times bribes paid
Ground shaking evidence has emerged on how Process and Industrial Development (P&ID) Limited, a British Virgin Islands (BVI) registered company, obtained a $10 billion judgement against Nigeria through bribery, perjured evidence given by the company and tainted conduct of Nigeria's advocate during the arbitration, according to a published case summary by Spotlight on Corruption, a leading UK-based anti-corruption charity.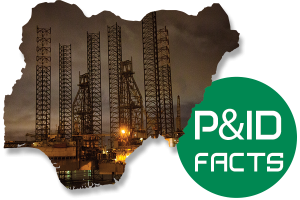 Spotlight on Corruption's case summary of the $10 billion dispute between P&ID and Nigeria, titled: "Sham litigation or legitimate investor claims? The extraordinary case of P&ID vs Nigeria," delved into the sham P&ID arbitral award which the Nigerian federal government (FRN) is currently battling, providing detail around the allegations of bribery, perjured evidence given by P&ID and the tainted conduct of Nigeria's advocate during the arbitration.
The report also referenced the $1.4 million in payments that P&ID allegedly paid in bribes, noting that "if P&ID is able to claim the arbitral award, it would in effect make a profit of roughly 7,150 times the bribes it is said to have paid."
The full case summary indicated the arbitration documents thus: Process and Industrial Developments Limited vs The Federal Republic of Nigeria (CL-2018-000182); Process and Industrial Developments Limited vs The Federal Republic of Nigeria (CL-2019-000752); Process and Industrial Developments Limited vs The Federal Republic of Nigeria (CL-2018-000182); and CL-2019-000752).
According to Spotlight on Corruption, "the UK courts are set to hear allegations that a small offshore company, backed by a powerful lobbying operation, used secretive arbitration proceedings in London to extort billions out of the Nigerian government over a failed gas project."
In September 2020, the Nigerian government won a significant victory in the UK courts to have its case heard in full, to set aside the arbitration claim, originally calculated at $6.6 billion, and now worth $10 billion with interest. P&ID, a British Virgin Islands (BVI) registered company, brought the claim.
The court found a "strong prima facie case" that – the underlying contract "was procured by bribes paid to insiders as part of a larger scheme to defraud Nigeria" – P&ID's main witness had given perjured evidence during arbitration, including as to whether P&ID was in a position to perform the contract; and – the arbitration itself had been tainted by the conduct of Nigeria's advocate.
P&ID was established in 2006 by two Irish businessmen with a history of contracts and contacts in the defence sector, and was described by the court in 2020 as having "no assets, only a handful of employees, and was without a website or other presence."
In 2010 the company won a 20-year contract to build and operate a gas processing facility in the Niger Delta region. The contract was given to P&ID without competitive tender, despite several existing contractual disputes between other companies belonging to the same directors and Nigerian government departments and other significant red flags. The contract was never performed by either side. Just two years later, in 2012, P&ID began arbitration proceedings against the Nigerian government for breach of contract, claiming that the government had repudiated the contract by failing to provide 'wet' gas for it to process, when, in real terms, Nigeria does not directly produce gas, but does indirectly through partnerships with other oil companies under Joint Ventureship. P&ID itself had yet to begin construction work on the project.
Following five years of arbitration proceedings before two former British judges and a former Nigerian attorney general, which resulted in a 2017 award for compensation to P&ID of $6.6 billion with 7 percent interest per annum (or $1.3 million per day), the UK commercial courts have become a high-stakes battleground between P&ID and the Nigerian government. P&ID won an order in 2019 to enforce the award, but this has been stayed pending Nigeria's appeal.
In the meantime, P&ID's ownership has been transferred to two Cayman Islands-based funds, VR Advisory Services Ltd, which has a 25 percent stake, and Lismore Capital which owns 75 percent. Lismore Capital is owned by a London-based lawyer who acted for P&ID during the arbitration.
In a recent speech to the UN, President Muhammadu Buhari claimed that the arbitration case (by P&ID) was a "sham" designed to "cheat Nigeria out of billions of dollars."
Despite Nigeria failing to adequately defend against the case for close to seven years, and real questions about its competence in defending the case, the Nigerian government is now heavily contesting the arbitral award; and arguing that allowing the final award to stand would involve the English courts "being used as an unwitting vehicle of the fraud."
For P&ID, in response, it has denied any wrongdoing, and stated that the claims (by the Nigerian president) are an attempt by Nigeria to avoid paying what it owes to the company.
Meanwhile, the trial will proceed to a full and closely watched hearing in early 2023 in the UK commercial courts, as to whether the award should be set aside.