By Olivia Nnorom
Hyperexponential (hx), a digital strategy and technology services firm that helps insurers to innovate and grow, has named 'python' as the right programming language for forward-thinking insurers.
Dan Johnson, head of learning at hx, while exploring various programming languages and the peculiarities of the insurance industry, said a programmatic approach to managing insurance modelling is better than building increasingly complex spreadsheets. He concluded that Python is the best programming language to help the insurance industry deliver against the many complexities in model development.
Johnson acknowledged that there are a large number of programming languages, approximately around 9,000, with around 2500 currently in use and 250 being popular or common,which makes making an informed decision all the more important.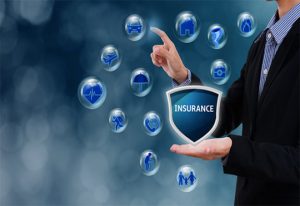 According to him, a popular language enables quicker and easier hiring and is well-suited to the work it will be used for, and she should be given the highest priority in terms of functionality.
"Of the first criteria, Python apparently ranks number one in popularity since late 2021. In order to determine how it fares with its suitability to actuarial work," he said.
Johnson said he made a poll recently at an event for actuaries representing 15 independent companies, where participants were invited to rank the six options according to how frequently they use each language and python was rated one of the three frequently used languages.
Although sticking with the known is considered the most comfortable and easy option, Johnson argues that this is not the most progressive or rewarding decision, stressing that insurance organisations must use the best tools to be a step ahead in the competition
Johnson further noted that hiring and retaining the best staff requires  providing the best options to reduce effort and increase efficiency. Based on this, he maintained that the Python programming language is best equipped to handle the complexities of insurance modelling.