Commodities
ICYMI! Coffee futures lost bullish focus amid supply disruption
October 28, 2021290 views0 comments
Robusta coffee futures on the Intercontinental Exchange (ICE) traded lower on Wednesday as the market remained underpinned by supply constraints from top robusta exporter Vietnam, a challenge dealers attributed to a shortage of shipping containers.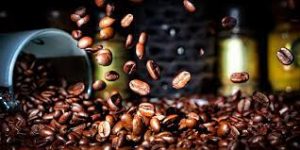 January robusta coffee dropped one percent at $2,247 a tonne, retreating from a 4-1/2 year peak of $2,278 set on the previous day. Also, December arabica coffee declined 0.05 percent at $2.08 per lb.
According to dealers, the market was struggling to overcome resistance around the peak of $2,279 set in February 2017 and could slip further in the short-term.
Sugar futures also staggered into bearish territory as March raw sugar lost 0.25 percent at 19.61 cents per lb, while December white sugar shed 0.02 percent at $511.20 a tonne.
Dealers however noted that losses were cushioned following recent data issued by cane industry group, Unica, which showed production in centre-South Brazil was falling more sharply than anticipated.
Cocoa prices also fell, weighed by broad-based weakness in equity and commodity markets.
March London cocoa was down 0.85 percent at £1,753 a tonne after slipping to a low of £1,746, the lowest figure for the benchmark second position since September 1. In a similar trend, December New York cocoa slipped 0.5 per cent at $2,567 a tonne.
According to dealers, a positive production outlook for the main crop in Ivory Coast, the world's leading producer, has continued to weigh on prices as supply beats demand.