Markets
ICYMI: Investors in Access, Zenith, help NGX extend bullish run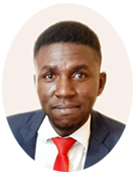 A graduate of Economics and Statistics from the University of Benin. An experienced researcher and business writer in the print and digital media industry, having worked as a Research Analyst at Nairametrics, Voidant Broadcasting Ltd, Entrepreneurs.ng, and currently a Market and Finance Writer at Business a.m. For stories, press releases, exclusive events, call +2347052803696 or send a mail to abuedec@gmail.com.
August 5, 2021426 views0 comments
Bargain hunting on essentially sound tickers midweek, at attractive levels, helped the Nigerian equities market extend its bull's run to the fourth straight trading session since Friday last week with a N5.1 billion gain due to buying interests seen in Access Bank (+2.2%), Zenith Bank (+0.4%), and Presco Plc (+3.7%) as the All-Share index rose 0.03 percent to 38,927.83 points. Subsequently, the NGX year to date loss improved to -3.3 percent while market capitalisation rose to N20.282 trillion from N20.277 trillion.
Based on the mildly positive performance reported on Wednesday, market analysts sit in anticipation for the sentiment to be in favour of an upswing in prices, although not ruling out the possibility of profit-taking in subsequent sessions, as investors continue to engage in bargain hunting activities.
On the other hand, the level of trading activity depressed as volume and value traded fell by 10.9 percent and 49.8 percent respectively to 206.3 million units and N1.1 billion. Leading the pack as the most traded stocks by volume were Sterling Bank (51.8m units), Transnational Corporation (19.2m units), and UBA (17.2m units) while UBA (N129.8m), Seplat Energy (N100.3m), and Guaranty Trust Holding Company (N87.1m) led by value.
However, the performance across sectors was uneven as 3 indices lost, 2 gained, while the ICT index closed flat. The oil & gas index led the losers, down 0.6 percent due to sell-offs in Oando Plc (-3.4%) and Eterna Plc (-0.5%). Trailed by the insurance and consumer goods indices, which fell by 18 basis points and 4 basis points respectively, due to price depreciation in Mutual Benefit Assurance (-2.7%), Aiico Insurance (-3.0%), and Unilever Nigeria (-0.7%).
On the flip side, the banking and industrial goods indices advanced by 56 basis points and 4 basis points respectively on the back of bargain hunting in Access Bank (+2.2%), Zenith Bank  (+0.4%), and Lafarge Africa (+0.5%).
Investors sentiment braced to 0.9x from 0.4x recorded in the last trading session as 16 stocks advanced while 18 stocks declined. Cutix Plc (+10.0%), Veritas Kapita Assurance (+8.7%), and Tripple G (+7.8%) led gainers while Sovereign Trust Insurance (-7.1%), Regency Alliance Insurance (-6.7%), and Unity Bank (-5.0%) led decliners.
Meanwhile, the NGX 30 Index marginally increased by 0.08 percent to close at 1,643.44 points as against 1,642.12 points on the previous day. Market turnover closed with a traded volume of 112.16 million units. Presco and Access Bank were the key gainers, while Guinness Nigeria and Unilever Nigeria were the key losers.