Frontpage
Markets
ICYMI! Naira was N557/$1 in street, Tuesday as CBN, banks face tougher FX restraint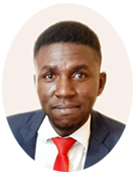 A graduate of Economics and Statistics from the University of Benin. An experienced researcher and business writer in the print and digital media industry, having worked as a Research Analyst at Nairametrics, Voidant Broadcasting Ltd, Entrepreneurs.ng, and currently a Market and Finance Writer at Business a.m. For stories, press releases, exclusive events, call +2347052803696 or send a mail to abuedec@gmail.com.
September 15, 2021240 views0 comments
The Nigerian Naira continued its grapple for fresh air against the dollar in the streets, which has been on since the beginning of the year, as it traded at N557 per dollar on Tuesday afternoon with some market participants quoting around N550 to N555 for the greenback on the back of growing pressure on the local currency and lingering FX pressures.
Although, no new policy has yet been announced by the apex bank after the surprising outcome of the last monetary policy meeting in July, where it decided to stop FX sales to Bureau De Change Operators in the country owing to unabating illegal FX transactions, round-tripping, amongst others, the unofficial devaluation of the currency will continue, pending when the monetary authorities will flood the currency market with fx liquidity to Nigerian commercial banks.
The CBN Monetary Policy Committee (MPC) is set to hold its fifth convention for the year this Thursday and Friday, but will there be another twist to the current development in the FX market by Friday, 17 of September, 2021?
Following the previous decision by the apex bank to clip the wings of some FX market operators, principally BDC operators, which left them in a tight corner, some experts have, however, noted that until the CBN pumps in more dollars into the banks with less bureaucratic processes for those firms who need FX access, the local currency will continue to face pressure against the greenback.
Unconfirmed sources within the street market revealed that the central bank, as well as the commercial banks, is faced with the inability to meet the speedy demand of foeign exchange by customers. However, with the return of Form M in the banking halls across the federation as directed by the CBN following its closed weekly dollar supply to BDC operators, commercial banks have been selling near the Nigerian Autonomous Foreign Exchange (NAFEX) rate of N412 with a marginal margin while the apex bank stays unfazed by the development after it had hinted that it is worried about supplies into the banks.
But some investment experts see the parallel market rate as a true exchange rate position for the Nigerian currency amidst the CBN multi-tiered exchange rate system.